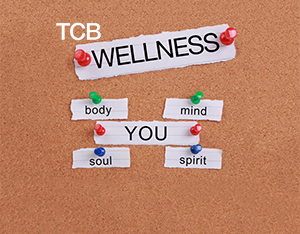 Discover how understanding your personality can help you plan for a healthy and successful career by attending TC Beirne School of Law's Finding Fit - Making Wellness part of your Career Plan on 12 October.
The workshop is one of a series of National Mental Health Week (9-15 October 2016) activities for students and staff in recognition of the need to raise awareness of the importance of mental health and wellbeing in the community.
In the first study of its kind in Australia, Courting the Blues (Kelk, Luscombe, Medlow & Hickie, 2009), the Brain and Mind Research Institute found Australian lawyers and law students exhibited high levels of distress and depression compared with the general population and other tertiary groups.
The study found rates of depression among law students were reported at 47 percent and high rates of psychological distress carried into the profession.
Head of School and Dean of Law Professor Sarah Derrington said she was concerned law students were disproportionately unwilling to ask for help, even when compared with other groups within the legal profession.
"The TCB Wellness Program encourages students to develop the skills to build resilience throughout their time here and encourages them to carry these skills into their professional lives," she said.
She said the legal profession had started to recognize the need to address mental health issues.
"The Tristan Jepson Memorial Foundation has done tremendous work in raising the profile of these issues across Australia. Queensland Bar Association has also taken positive action and offers lawyers support through its 'Love Law, Live Life' program," Prof Derrington said. 
"As a signatory to the Tristan Jepson Memorial Foundation Guidelines, the TC Beirne School of Law is committed to providing a proactive model of wellbeing.
"We believe one of the most significant contributions we can make is to foster a healthy collegial community among the student body."
 TCB Wellness invites law students to the following upcoming events:
October 12:        Finding Fit - Making Wellness part of your Career Plan
October 27:        Puppy Visit