UQ Pro Bono Centre staff have visited Papua New Guinea (PNG) to identify new opportunities for students to engage in pro bono research tasks in the region.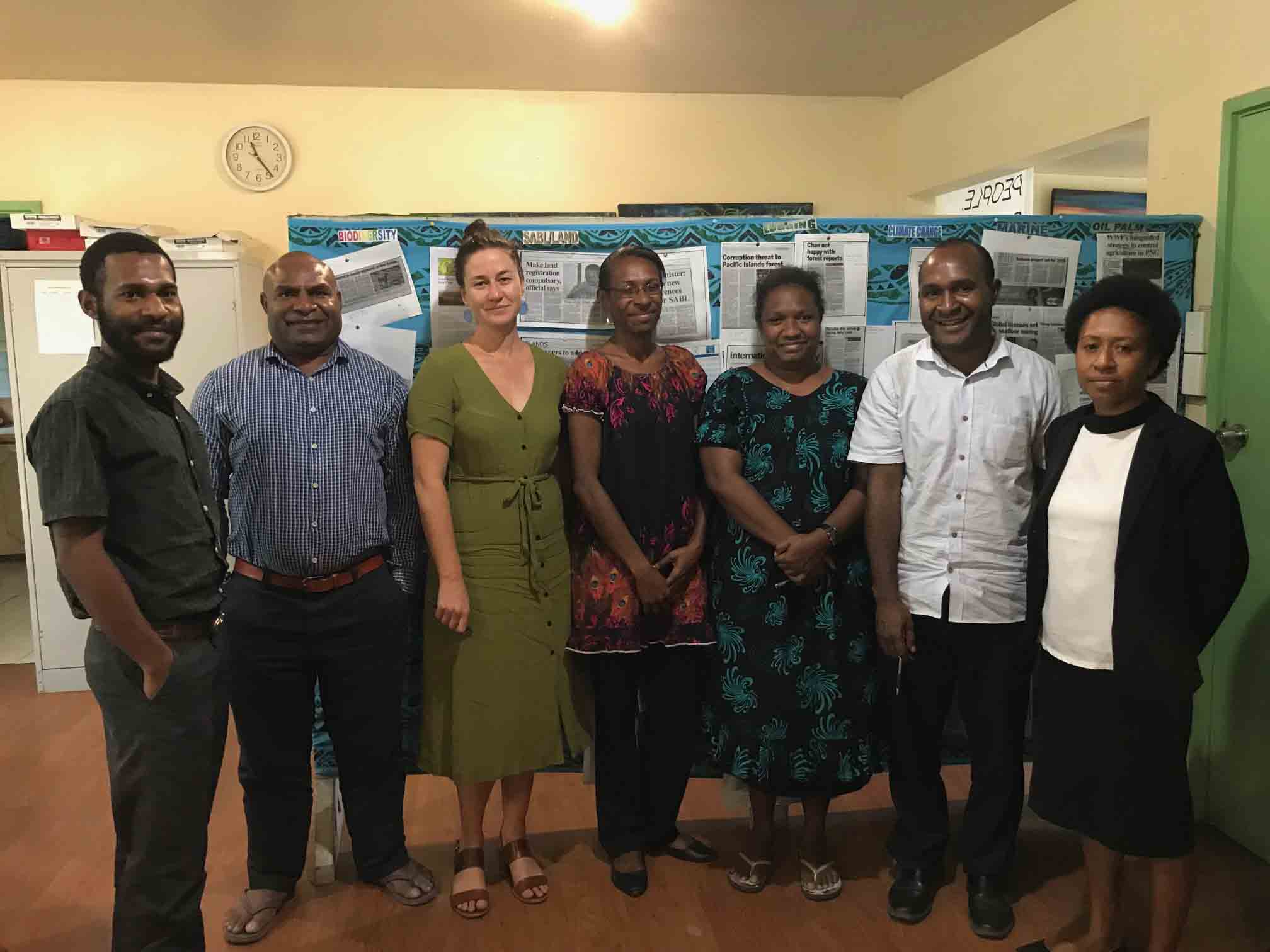 Over the four-day visit, UQ Pro Bono Centre Director Monica Taylor and Deputy Director Bridget Burton met with various civil society groups, the University of PNG Law School and the Supreme and National Courts of PNG, which signed an MOU with the UQ Pro Bono Centre in 2016.
"Many Papua New Guinea laws are not dissimilar to Queensland's," Ms Taylor said.
"The opportunity for UQ law students to undertake pro bono research tasks in the PNG context is so valuable to the development of their comparative law research skills."
Final year law student Keilin Anderson has participated in two pro bono projects since the MOU was signed with the Supreme and National Courts of PNG.
"Being involved with the Pro Bono Centre's PNG projects has been a highlight of my time at TC Beirne," she said.
"I have been able to combine my interest in areas such as international and constitutional law with my passion for pro bono work.

"These projects have also sparked my interest in the Pacific Islands region and how its domestic systems interact with international law. 
"Many of these States face challenges in developing their laws and institutions.
"However, there is an exciting and creative element to working in systems where there is a chance to build from the ground up and question why other jurisdictions have always taken a certain approach.

"I am grateful for having the opportunity to work on such unique projects and to contribute, even in a small way, to growing a strong PNG legal system. I would highly recommend getting involved as the program grows."