Winner of Pro Bono Publico Award announced
UQ law student Anna Simpson has been named the winner of the Pro Bono Publico Award at a ceremony at Customs House on 31 May.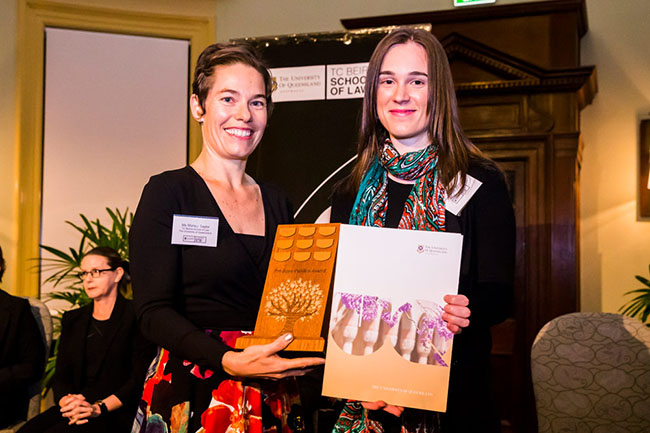 The award recognises and celebrates one graduating student each year who has made an exceptional contribution to the community through their pro bono legal work.
The name of this perpetual award is Latin for For the Public Good.
Ms Simpson said volunteering in pro bono work opened her eyes to a different side of the law.
"When I started my degree, I used to think that the most important work that a lawyer could do was advocate in court," she said.
"However, through my pro bono activities and from my experience in community legal centres, I now strongly believe that advocating for law reform and educating the public are the most important things that lawyers do."
The award comprises a $500 grant to go towards the registration fee and associated costs of attending a national conference relating to access to justice/pro bono matters.
More than 170 other students were recognised for their contributions to pro bono legal projects offered through the UQ Pro Bono Centre.