Castan Centre Human Rights Law Moot
This competition centres on the study of the Victoria Charter of Human Rights along with international human rights law, expanding participants' knowledge of an emerging legal area through consideration of different jurisdictions. Up to 3 students will be selected.
Students must be in the equivalent of third year of a combined law degree or above. Completion of Human Rights Law (LAWS5124) and Public International Law (LAWS5154) is recommended prior to applying for this moot.
Find out more about the Human Rights Moot at Monash University.
This competition usually takes place between late August and late September.
Applications are now closed.
Questions?
If you have any questions about this competition, please email us.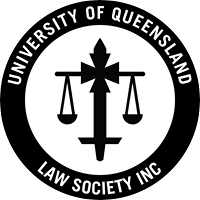 The Castan Centre Human Rights Law Moot is proudly sponsored by The University of Queensland Law Society.