Book Launch - Australian Feminist Judgments: Righting and Rewriting Law at the Launch of Feminist Legal Research Group, UTS: Law
16 February 2015

5:00pm

–

7:00pm
On Monday 16 February 2015, the Feminist Legal Research Group was launched at the UTS Faculty of Law in Sydney. The group has been established to foster and support academic members of the faculty in their ongoing contribution to the field of feminist legal research. Emeritus Professor Reg Graycar gave a keynote address, contributing a thoughtful, generous and amusing account of the history of feminist legal scholarship in Australian law schools.
The launch provided an opportunity to showcase the significant contribution being made by members of UTS Law to the field of feminist legal scholarship, represented by three books launched on the night, including Australian Feminist Judgments: Righting and Rewriting Law(Hart Publishing 2014), to which a number of members of the faculty have contributed. The other books launched on the night were Jaya Sagade, Vedna Jivan and Christine Foster (eds), Challenging Laws, Changing Laws: Feminism in the Subcontinent and Beyond (EBC Publishing, 2014) and Beth Goldblatt and Lucie Lamarche (eds), Women's Rights to Social Security and Social Protection (Hart Publishing, 2014).
   ​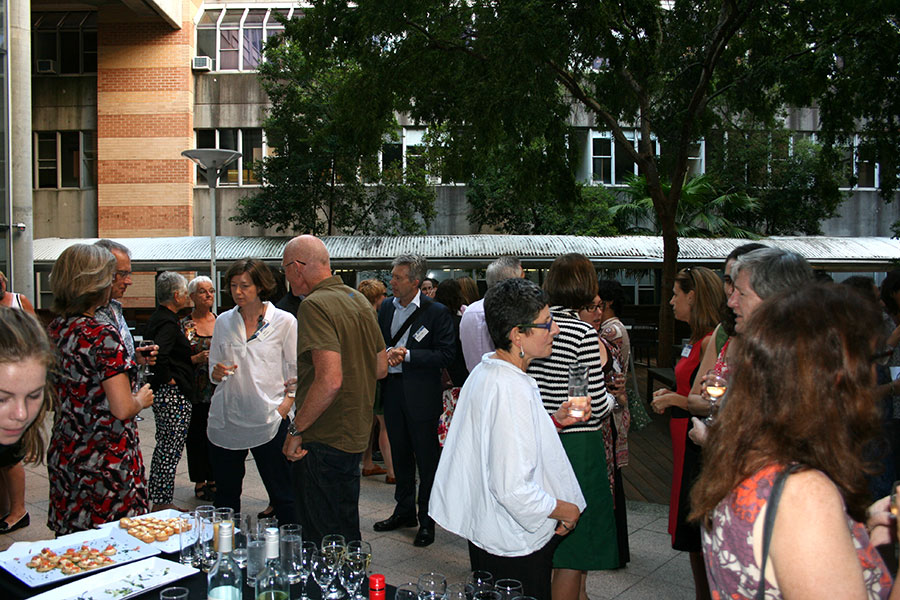 About Australian Feminist Judgments Project Events
The Australian Feminist Judgments Project is an inspired and innovative research project which investigates the possibilities, limits and implications of a feminist approach to legal decision-making. The project involves a group of feminist academics, lawyers and activists who have agreed to write alternative judgments in a series of Australian legal cases.
The project hosts a number of events, including workshops, symposiums, and book launches.