The trouble with genocide in Tasmania: a review of recent debates
12 July 2017

1:30pm

–

2:30pm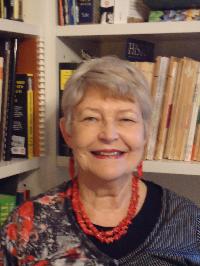 In 2005, Ann Curthoys published a ground breaking article on Raphael Lemkin's chapter on Tasmania in his unfinished history of genocide where he claimed that genocide best described the process that led to the virtual extinction of the Tasmanian Aboriginal people. And although Lemkin was the first to use the word, 'genocide', he was simply following in the footsteps of illustrious predecessors such as James Bonwick in 1870, Mark Twain and HG Wells at the end of 19th century and Clive Turnbull in 1948 who each used the word 'extermination' to describe the process of 'extinction'.    
Today the terms, 'Tasmanian Aborigines', 'genocide', 'extermination' and 'extinction' are so intertwined that they appear to form a symbiotic relationship, whereby none can exist without the others. The relationship is deeply problematic for some historians who argue that genocide is simply the obverse of the discourse of extinction that was deployed by the proponents of scientific racism for more than one hundred years to justify the virtual disappearance of the Aboriginal people of Tasmania.
This paper untangles the historiographical debate about genocide in Tasmania since 2005 by locating it within the context of British imperial history. In taking this approach the paper it will generate a wider, more critical engagement with the reality of Tasmanian colonial history at a time when the discourse of humanitarianism dominated the British imperial agenda of expansion and conquest.
This keynote is a free public event. 
Professor Lyndall Ryan
Professor Lyndall Ryan is Conjoint Research Professor in the Centre for the History of Violence at the University of Newcastle, Australia.  Her first book on the Tasmanian Aborigines was published in 1981, with an updated second edition in 1996.  With the title, Aboriginal Tasmanians, the key argument was that the Tasmanian Aborigines had not died out in 1876 or at any other period in history.  In 2002, she was a key target in the Aboriginal history wars which claimed that she had invented frontier massacres of Tasmanian Aborigines during the Black War of the 1820s. Re-reading the sources, she found that the Tasmanian Aborigines were more likely killed in mass killings of five or more, than in ones and twos.
Since then she has focussed on the new field of massacre studies with a special interest in the study of frontier massacre in colonial settler societies. Her most recent books include Tasmanian Aborigines A History since 1803 (2012), and the co-edited collection with Philip G. Dwyer, Theatres of Violence Massacre, Mass Killing and Atrocity throughout History (2012).  She currently holds two Australian Research Council (ARC) Discovery Grants: (i) frontier violence in Australia 1788-1960 which will include a digital map of Aboriginal massacre sites in eastern Australia; and (ii) violence and intimacy in settler societies on the Anglo-Pacific rim 1830-1930.   She is also completing a comparative study of colonial frontier violence in old and new empires 1780-1830, with Philip Dwyer, Barbara Mann and Nigel Penn.
About IAGS Conference 2017 - Public Events
Venue
Room:
Abel Smith Lecture Theatre (#23), St Lucia