LAWS7865 Maritime Law - Semester 2
Over 90% of Australian trade is transported by sea and the law governing the ships that facilitate this trade is of great commercial importance. Maritime Law concerns issues such as the ownership and flagging of ships, salvage and wreck law, and liabilities arising from incidents such as collisions at sea and marine pollution. It also covers the enforcement of maritime claims, including the arrest of ships, jurisdiction, and securities, such as maritime liens.
Maritime Law is a blend of general principles of contract and tort law, specialised maritime laws arising out of the ancient law merchant, international conventions, customary international law and domestic (both Commonwealth and State) law. Consideration is therefore also given to jurisdictional issues, including an introduction to the international maritime zones and a more detailed consideration of the jurisdictional competencies of flag and port States.
The international nature of shipping, and the international legal structure underpinning it, means that shipping law throughout the world is similar and skills acquired in one jurisdiction are readily transferable to another. The course is therefore of particular interest to students who wish to pursue an international career in either the private or government sectors or in international trade.
Course presenters
Professor Craig Forrest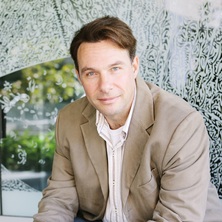 Professor Craig Forrest is the Director of the Marine and Shipping Law Unit, and Fellow of the Centre for Public, International and Comparative Law. Professor Forrest teaches and undertakes research in the areas of maritime law, private international law and cultural heritage law. He has published widely in these areas and contributed directly to national and international public policy development through advice and workshops provided to the United States, United Kingdom, South African and Australian governments, and directly to the drafting of national legislation and international law. In maritime law, Professor Forrest has provided advice to both government and the industry in relation to the law of the sea and wet maritime law. He supervises United Nations Division of Ocean Affairs and Law of the Sea Nippon Fellows.
Professor Forrest has a long association with the United Nations Educational, Scientific and Cultural Organisation (UNESCO). Between 1998 and 2000, he was a member of the South African delegation to UNESCO to negotiate the 2001 Underwater Cultural Heritage Convention. He acted as an advisor to UNESCO regional cultural meetings in 2009 (Solomon Islands) and 2012 (Cambodia), and in 2013 drafted a Model Law for the implementation of UNESCOs cultural heritage conventions for the Caribbean States and co-chaired the intergovernmental meeting in St.Kitts and Nevis. He is currently engaged in a UNESCO project, with Dr Bill Jeffery (University of Guam) on the protection on underwater cultural heritage in Micronesia. He is a member of the International Law Association's Committee on Governance in Global Cultural Heritage Governance.
Professor Forrest is the general editor of the Australian and New Zealand Maritime Law Journal, associate editor of the Australian International Law Journal and on the editorial boards of the World Maritime University Journal of Maritime Affairs and the International Maritime and Commercial Law Yearbook.
He has held visiting research and teaching position at Cambridge University, National University of South Korea, City University of Hong Kong, Dalhousie University Canada and University of Nottingham (the latter as a Universitas 21 Fellow). Before turning to the law, Professor Forrest served as a naval officer in the South African Navy.
CPD
This course may also be taken as a CPD course or a non-award course.