Wednesday 20, September 2017  |  2:00pm - 5:00pm
Anti-Corruption in the Company: Incentivising Compliance through Corporate and Criminal Law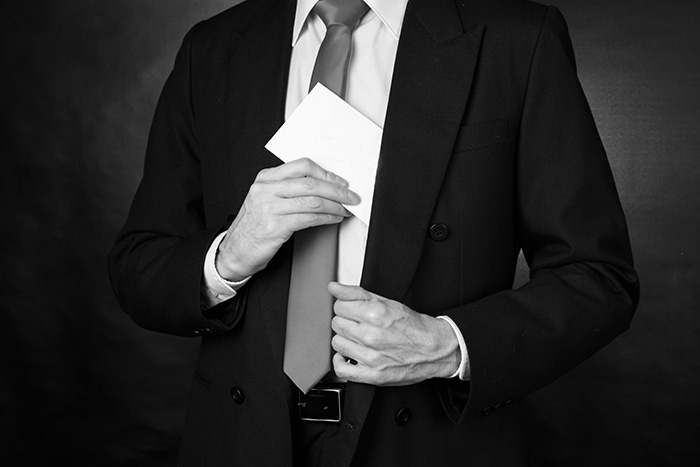 Since the 1990s, international conventions have called on states to implement a range of measures designed to combat bribery by private sector organisations. The anti-corruption treaties are enforced through multiple mechanisms of state-to-state (peer) review and are justified by reference to the multiple harms caused by corruption to economies and societies, particularly in the so-called developing world.
Australia appears to be at the forefront of global efforts to combat corruption by business enterprises: it has prohibited foreign bribery extraterritorially and has created detailed corporate criminal liability rules in its Criminal Code 1995 (Cth). However, as academics, non-government organisations and international monitoring bodies observe, there are enforcement gaps and legal loopholes in Australia's regulatory strategy.
Linking the problem of anti-bribery regulation to the broader challenge of incentivising corporations to internalise social risk and self-regulate, this seminar will identify key gaps in the current Australian approach to transnational corruption control. It will bring together experts on criminal law, corporate law, and regulation with a view to evaluating options for reform in this jurisdiction and abroad.
Key Points for Discussion
Topics for discussion include:
The use of deferred and non-prosecution agreements, as modelled by UK and US federal law, to encourage corporate reporting and commitments to remedial compliance measures
The introduction of a 'failure to prevent' offence, as in the Bribery Act 2010 (UK), in addition to or instead of the current general 'corporate culture' provisions in Part 2.5 Criminal Code 1995 (Cth)
The meaning of corporate culture in Australian state and federal law and its deployment in new regulatory strategies, e.g., as advanced by ASIC
Lessons learned from competition law and/or financial market regulation with respect to enforcement challenges and adaptations to procedural and/or substantive law
The obligations on directors to prevent corruption within their organisations under Part 2D.1 Corporations Act 2001 (Cth) and at common law, as well as the effectiveness of the federal civil penalties regime
Participants
Panel 1 - Comparative Approaches
Professor Liz Campbell (Durham University, UK)
Professor Peter Lewisch (Vienna, Austria)
Chaired by Professor Ross Grantham (TC Beirne School of Law, UQ)
Panel 2 - Australian Perspectives
Professor Jonathan Clough (Monash University, Victoria)
A/Professor Kath Hall (ANU, Canberra)
Professor Roman Tomasic (University of SA)
Chaired by Professor Justin O'Brien (Monash University, Victoria)
Hosts: Dr Radha Ivory, Dr Vicky Comino and Professor Ross Grantham (The University of Queensland)
Aims and Outcomes
The seminar aims to identify the key vulnerabilities in Australia's current and potential responses to corporate corruption control by bringing together academics across a range of relevant sub-disciplines of legal studies. In addition, it will seek to enhance knowledge about best practice from other countries and international organisations, whilst sharing insights from the Australian experience with overseas partners. To this end, it will also engage participation from the public and private sectors, and produce a 'hit list' of key issues for further research and academic engagement with government and public international organisations.
About the Organised Crime and Corruption Forum
This four day event comprising public lectures, panel discussions and roundtable workshops explores a range of challenging issues concerning organised crime and corruption. It brings together experts from government, international organisations, industry, the judiciary, legal profession, and academia to share experience, exchange ideas and develop practical outcomes for policy development, law reform, and further research.