Monday 18, September 2017  |  2:00pm - 5:00pm
Criminalising Migrant Smuggling: Promoting Safe Migration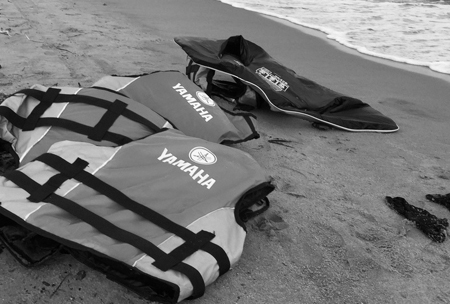 The smuggling of migrants poses a complex problem for criminal justice, international relations, and human rights. Most States have responded to this problem by creating criminal offences, tightening borders, building fences, denying entry to asylum seekers, and turning around or towing-away boats carrying refugees. Such measures fail to address the causes of irregular migration and often merely displace migration routes, push migrants into the hands of smugglers and into situations where their lives are at risk.
This event explores the causes and circumstances of migrant smuggling and the rationale for criminalising irregular migration. It examines existing measures to combat migrant smuggling and discusses a range of options to promote safe and regular migration.
Panel discussion: 2:00pm - 4:00pm 
Are migrant smugglers criminals or Samaritans? Why is the smuggling of refugees illegal? What force can be used to stop irregular migration? What are the dangers associated with migrant smuggling? What is the role of government, border agencies, and civil society in stopping migrant smuggling? What can be done to prevent the smuggling of migrants? A panel of international and Australian experts will examine the reasons why migrant smuggling is a criminal offence and the limitations of existing responses. In this public forum, representatives of international organisations, government agencies, and experts in criminal law, refugee law and foreign affairs share their experience and concerns and discuss a range of ideas to prevent the smuggling of migrants and protect the rights of migrants.
Panel Members:
Thomas Albrecht (UNHCR Regional Representative, Canberra)
Madeleine Gleeson (Senior Research Associate, Kaldor Centre for International Refugee Law, UNSW, Sydney)
Federica La Chioma (Prosecutor, Procura della Repubblica, Palermo, Italy)
Susanne Reindl-Krauskopf (Professor of Criminal Law, Criminal Procedure and Criminology, University of Vienna, Austria)
Emil Stojanovski (Director, Transnational Crime Section, Department of Foreign Affairs and Trade, Canberra)
Host: Andreas Schloenhardt (Professor of Criminal Law, The University of Queensland)
Roundtable (closed forum; invitation only)
This roundtable will examine a range of models that prevent the smuggling of migrants and promote safe and lawful migration.  The discussion will be kicked off by Gian Ege, Senior Research Associate at the University of Zurich, and will explore opportunities and limitations of existing and proposed measures that deter refugees and irregular migrants from using smugglers and create sustainable and safe avenues to seek protection.  Key points for discussion include:
"Fortress Europe" and "Operation Sovereign Borders": What are the main concerns regarding the closing of borders and the tightening of border controls and visa requirements?
Preventing migrant smuggling: What can be done to stop migrants from using smugglers? What can be done to stop persons from engaging in smuggling?
Promoting safe migration: Resettlement, protected entry procedures, embassy asylum procedures, "humanitarian smuggling", private sponsorship of refugees. How can irregular migration be made safe?
About the Organised Crime and Corruption Forum
This four day event comprising public lectures, panel discussions and roundtable workshops explores a range of challenging issues concerning organised crime and corruption. It brings together experts from government, international organisations, industry, the judiciary, legal profession, and academia to share experience, exchange ideas and develop practical outcomes for policy development, law reform, and further research.
SaveSave