Tuesday 19, September 2017  |  4:00pm - 7:00pm
The Smart Home as a Safer Space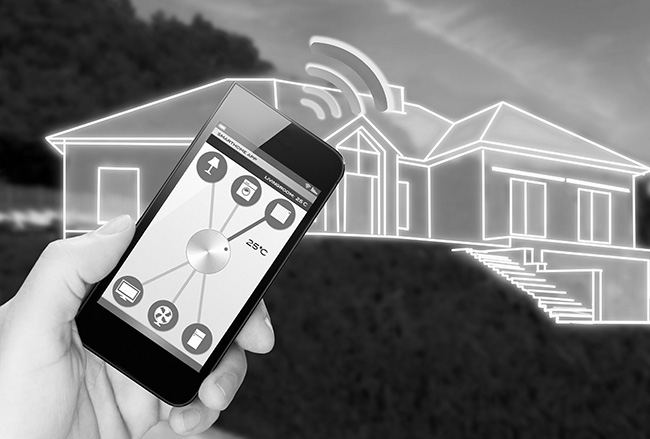 Our homes are slowly and silently becoming smarter. All the different parts of our home can now be controlled by the touch of a smartphone button. Air conditioning can be automatically switched on and off based on the presence of a mobile phone. Lighting can be habitually adjusted in relation to previous behaviours. The smart television can now listen and respond to user verbal commands or physical gestures. The smart fridge can calculate when supplies are running low. The smart vacuum cleaner remembers what it cleaned and exhibits its cleaning history for the home owner to check. The smart clothes peg can even tell its owner that the washing on the line is dry or send a warning that it is about to rain. The smart home thus enables us to know more about our home, our daily lives and how we use resources.
However, the smart home may also be the site for new forms of potential criminal activity. Smart devices can be used as home-made surveillance infrastructure to harass and facilitate technology-related domestic and family violence (DFV). Smart homes and their devices can also be hacked and held to ransom by attackers. The smart home thus gives rise to a number of significant legal, social and technical challenges. This forum will explore some of these challenges in the context of technology-facilitated DFV and the complexities of securing a home that is intimately connected to the outside world through its Wi-Fi connected components and devices. The forum will therefore be used to generate new solutions to better protect the smart home, its participants and its devices, thus ensuring that the smart home becomes a safer space. 
Video and Panel Discussion
A public panel discussion will open the event and will scope the key issues regarding technology-facilitated DFV in the home and cybercrime issues. The panel discussion has two purposes. First, to showcase a custom-made video about the current state of technology-facilitated DFV and to highlight future DFV concerns in the smart home. Secondly, to further  inform participants of the design thinking session about the key issues.
The panel discussion will be facilitated by Antony Funnel, of ABC Radio National's Future Tense program and the discussants are:  
Rebecca Shearman (Domestic Violence Action Centre) – who will discuss current forms of technology-facilitated DFV taking place in the home;
Mark Burdon (TC Beirne School of Law, UQ) – who will outline the advent of the smart home and consider future privacy and surveillance considerations regarding DFV ;
Farsam Salimi (University of Vienna, Austria) – who will discuss existing and future forms of cybercrime in the smart home and detail current legal responses.
Design Thinking Session
The main part of the event will be a mini-'hackathon' in which cross-disciplinary groups of students will work together to identify potential solutions to better protect DFV victims in the smart home and to protect the smart home itself from cybercrime. The design thinking session thus moves from the scoping of issues in the panel discussion to idea formulation of potential solutions. For example, in the context of the smart home and DFV, how could smart devices inside a smart home be utilised to provide a warning that some form of DFV may be taking place? Opportunities also exist regarding how the home itself could be protected from hacking and other criminal activities such as ransomware, stalking or scamming. However, these solutions also give rise to risks arising from unintended consequences particularly regarding loss of privacy and autonomy for victims of DFV and cybercrime. Potential technical solutions are consequently legally and socially complex.
Ideas Pitch and Wrap Up
The final part of the event brings all participants together again to discuss the outcome of their design thinking discussions. This will be an opportunity for different groups to pitch their ideas and to get an overview of the type of developments under consideration. The ideas will be considered by a panel of experts and the event will conclude with the panel's choice of preferred solution. 
Hosts:
Dr Mark Burdon (TC Beirne School of Law, The University of Queensland)
Professor Heather Douglas (TC Beirne School of Law, The University of Queensland)
About the Organised Crime and Corruption Forum
This four day event comprising public lectures, panel discussions and roundtable workshops explores a range of challenging issues concerning organised crime and corruption. It brings together experts from government, international organisations, industry, the judiciary, legal profession, and academia to share experience, exchange ideas and develop practical outcomes for policy development, law reform, and further research.
This event is a joint initiative between the TC Beirne School of Law and UQ Ideas Hub.