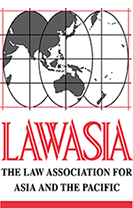 The LAWASIA Journal is a leading international journal dealing with legal issues and developments in the Asia Pacific region. Articles in recent editions have considered legal developments in India, Malaysia, China, Sri Lanka, Indonesia, Japan, Singapore and a range of other nations. Articles addressing transnational or broader regional issues are also welcome. 
The Journal is produced by the Centre for Public, International and Comparative Law on behalf of LAWASIA, the law association for Asia and the Pacific. LAWASIA is a professional association of representatives of bar councils, law associations, individual lawyers, law firms and corporations principally from the Asia Pacific.
It is published once a year. All contributions to the Journal are subject to a rigorous process of peer review.