Visiting Research Fellows
Csongor István Nagy Ph.D., LL.M., S.J.D, dr. juris is a professor of law in Hungary, the head of the Department of

International Law at the University of Szeged, Faculty of Law, in Szeged, Hungary, research chair and head of the Federal Markets "Momentum" Research Group at the Hungarian Academy of Sciences, and an attorney-at-law admitted to the Budapest Bar. Furthermore, he is visiting professor at the Central European University, the Sapientia University of Transylvania and the Riga Graduate School of Law.
Nagy graduated at Eötvös Loránd University (ELTE), at the Faculty of Law in Budapest, in 2003, where he also earned a PhD. During his studies he became a member of Eötvös Loránd University István Bibó College of Law and Political Sciences. He received master (LL.M) and S.J.D degree from the Central European University (CEU) in Budapest. He pursued graduate and postgraduate studies in Rotterdam, Heidelberg and New York.
He had visiting appointments in the Hague (Asser Institute), Munich (Max Planck Institute), Hamburg (Max Planck Institute), Edinburgh (University of Edinburgh), London (British Institute of International and Comparative Law) and was Fulbright visiting professor at the Indiana University Bloomington. He was Eurojus legal adviser in the European Commission's Representation in Hungary.
In 2014, he won the "Momentum II" grant of the Hungarian Academy of Sciences, which is awarded to "internationally recognized leading scholars, who have a steadily outstanding and increasing performance". In the frame of this, he founded the "Federal Markets" Research Group in the HAS Center for Social Sciences.
Dr Saskia Hufnagel, Senior Lecturer in Criminal Law and Co-Director of the Criminal Justice Centre (CJC) at Queen

Mary University of London, was a Visiting Fellow at TC Beirne School of Law during August 2017. Dr Hufnagel previously worked as a Research Fellow at the Australian Research Council Centre of Excellence in Policing and Security, Griffith University, Australia, and was a Leverhulme Fellow at the University of Leeds. During the completion of her PhD she taught at the ANU College of Law and between 2009 and 2011 she held a permanent teaching position at the University of Canberra.
---
Professor Liz Campbell, Chair of Criminal Law Durham Law School, University of Durham, UK was a Visiting Fellow

at TC Beirne School of Law during March and April 2017. Whilst at the TCB, Prof Campbell will research and critically review the evidence base and 'state of the art' literature to improve understanding of how, why and under which conditions organised crime groups (OCGs) use corporate vehicles and legal mechanisms for the concealment, conversion and control of illicit finance. Professor Campbell will explore the legal, policy and enforcement conditions under which corporate vehicles misused by OCGs and consider the (a)symmetries across jurisdictions that create conducive circumstances for their misuse.
---
Dr Lalotoa Mulitalo was awarded a 2017 Greg Urwin Awards as a visiting fellow to the TC Beirne School of Law. The Greg Urwin Awards was established to provide outstanding Pacific Island professionals, researchers and emerging leaders an opportunity to undertake a placement with a regional or national organization or institution who have the potential to contribute to the positive development in the Pacific Islands region. Dr Mulitalo was recently appointed Executive Director of the Samoa Law Reform Commission.
---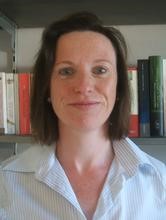 Professor Paula Giliker is a Professor of Comparative Law at the University of Bristol and a specialist in comparative private law. Prof Giliker will join the TC Beirne School of Law in July 2017.  Her research project will analyse how the tort law doctrines of vicarious liability and non-delegable duties in England and Wales and Australia have responded to claims arising from institutional physical and sexual abuse. 
---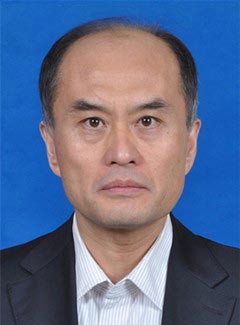 Xuyu Hu is a Associate Professor of Law at the Nankai University Law School. He graduated from Tsinghua University Law School,and has a Ph.D. in Civil and Commercial Law. His scholarship focuses on Maritime Law, Contracts Law and Property Law. His book, "Study on the Objective Rational and Value Judgment in the Legislation of the Basis Liability of the Carriers of the International Carriage of Goods by Sea", was published in 2012 by Beijing People's Publishing Press and received a high academic evaluation. His academic articles have appeared in numerous CSSCI journals and law reviews, including China legal Science, Tribune of Political Science and Law, Law Review, Modern Law Science, Science of Law, The Jurist, Tsinghua University Law Journal, etc. In 2016, he undertook the Special Research Project of Ministry of Justice P.R.C, "Study on China port operator responsibility system under the Rotterdam Rules" and "Study on the legislation of the carrier's liability in the international carriage of goods by sea". Associate Professor Hu won "The Outstanding Achievements Award in humanities and social sciences of 2012 " and "The Outstanding Achievements Award in humanities and social sciences of 2017" of Nankai University. He is also an Arbitrator of Tianjin Arbitration Commission, and a part-time lawyer.
Associate Professor Hu is a Visiting Scholar at The University of Queensland TC Beirne School of Law, from August 2016 to September 2017. Whilst at the TC Beirne School of Law, he will research in collaboration with Professor Craig Forrest and other academic staffs into Contract Law, Property Law and Maritime Law focusing "The future development of the allocation of mandatory contractual liability in commercial contracts -volume contracts in the Rotterdam Rules" ,"Comparative law on models of transfer of ship ownership —with explaining systematic logic and legal effect of laws of china as the core", and "The protection of the interests of sellers under the FOB trading conditions of the Rotterdam Rules."
Dr Lalotoa Mulitalo is visiting the UQ Law School on a 3 month sabbatical to complete a book on the consequences of legal pluralism for law reform in the South Pacific. This work is being conducted under the auspices of the Legitimus Project, funded by the Social Sciences and Humanities Research Council of Canada, and the TC Beirne School of Law.
The book will be based on findings from Lalotoa's PhD studies at UQ, undertaken from 2011- 2013 under the supervision of Professor Jennifer Corrin. After completing her PhD, Dr. Mulitalo lecturered in the School of Law at the University of the South Pacific in 2014. From May 2015 to May 2016 she held the position of Parliamentary Legal Counsel with the Samoan Parliament, providing legal advice to Members of Parliament as well as the Clerk and the Speaker of the Legislative Assembly. In this role she provided explanations of the draft Bills to help Members better understand the intentions of different Bills, and the purposes for which they were drafted.  In addition, Dr.Mulitalo presented the proper legal contexts to law proposals and advised on the proposed benefits and likely direct impacts of a Bill, and on the possible place/position of a Bill in the fabric of the current and existing laws of Samoa.
Dr Mulitalo's book will explore law reform processes which may produce effective laws for populations with strong traditional systems, to inform approaches to law making which are beneficial to South Pacific Islands and other similar post colonial societies with plural legal systems.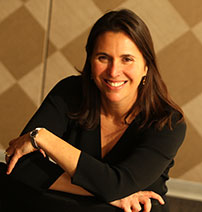 Leigh Goodmark is a Professor of Law at the University of Maryland Frances King Carey School of Law.  Professor Goodmark directs the Gender Violence Clinic, a clinic providing direct representation in matters involving intimate partner abuse, sexual assault, trafficking, and other cases involving gender violence. 
Professor Goodmark's scholarship focuses on domestic violence; her book, A Troubled Marriage: Domestic Violence and the Legal System, was released in 2012 by New York University Press and named a CHOICE Outstanding Academic Title of 2012.  Her work on domestic violence has appeared in numerous journals and law reviews, including Violence Against Women, the Harvard Civil Rights-Civil Liberties Law Review, and the Yale Journal on Law and Feminism.
From 2003 to 2014, Professor Goodmark was on the faculty at the University of Baltimore School of Law, where she served as Director of Clinical Education and Co-director of the Center on Applied Feminism.  From 2000 to 2003, Professor Goodmark was the Director of the Children and Domestic Violence Project at the American Bar Association Center on Children and the Law.  Before joining the Center on Children and the Law, Professor Goodmark represented battered women and children in the District of Columbia in custody, visitation, child support, restraining order, and other civil matters.  Professor Goodmark is a graduate of Yale University and Stanford Law School.
---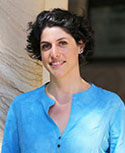 Elena Sorda is a Visiting Endeavour Research Fellow at TC Beirne School of Law until December 31st. Elena is a post-doctoral fellow from the University of Genoa, Italy, where she also graduated in Law in 2010. Since March 2014 she has held a PhD in Public Comparative Law from the University of Siena. Elena has also been a visiting scholar at the Complutense University of Madrid, Spain, and at the Autonomous University of Coahuila, in Saltillo, Mexico.
Elena's main research interests involve freedom of religion and social rights. Her PhD thesis focused on freedom of religion and employment relationships in the private sector and she conducted her research giving a special attention to the European multilevel human rights framework, as well as the Italian and Spanish systems.
She has written articles in Italian, Spanish and English and has presented the results of her research at Congresses and Symposiums both in Italy and abroad, including: the First Inter-American Observatory on Human Rights (May 2015, Saltillo, Mexico), the IACL-AIDC IX World Congress of Constitutional Law (June 2014, Oslo, Norway) and the IV Biennial Symposium of Young Comparative Law Scholars (May 2014, Roma, Italy).
---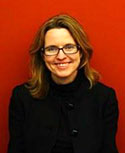 Allison Fish is a postdoctoral fellow at the University of California, Davis, with the Innovating Communication in Scholarship program. She holds a J.D. from the University of Arizona and a Ph.D. in Anthropology from the University of California, Irvine.
Her principal interests are in the areas cultural anthropology, socio-legal studies, and science and technology studies. Two questions that have directed much of her recent work are: How is valuable intangible cultural heritage managed through legal forms and digital technologies? And How is access to this knowledge being framed as a fundamental human right and critical pathway to social enfranchisement?
Her primary research explores recent developments surrounding one key mechanism impacting access to knowledge - intellectual property rights. The project addresses the globalization and commodification of South Asian classical medical systems and the ramifications this has for local and international markets and legal systems. Fieldwork for this project took place over 18 months and is focused in India, but includes segments in California, Hong Kong, and Switzerland. In the next year she will complete a book-length manuscript, Laying Claim to Yoga: Intellectual Property, Cultural Rights, and the Digital Archive in India, related to this work.
Her next project is tentatively titled The Role of Cultural Heritage in Scholarly Innovation: Collaborations Between Scientists and Stewards in the Era of Big Data and Open Access. This project examines (1) the ways in which scientists continue to engage intangible cultural heritage as a source (or input) of innovation & (2) how, in the era of big data, computational science, and open access, this type of collaboration is changing or taking shape. In doing so, the research addresses the turn to digitization as a means for documenting and translating intangible cultural heritage and the ways in which these intellectual assets are rendered available for expanded scholarly inquiry. Special attention will be paid to the rights regimes implicated when scholarly inquiry is based upon intangible cultural heritage and the tension that this poses for the increasingly popular push for open access to the products of scientific research. While in the earliest stages of conceptualization, she anticipates that this work will have both critical theoretical and applied components.
---
Professor Nikos Pass

as' research interests are in transnational financial crime, international and national criminal law, human trafficking, corporate deviance and the regulation of worker remittances. He has over 160 publications in 13 languages. Passas offers public and private sector training, serves as expert witness and consults with law firms, banks, international organizations (UN, WB, IMF, EU, IDB) and government agencies in many countries. He is the editor-in-chief of Crime, Law and Social Change.
Some of his ongoing work revolves around anti-corruption strategies, corruption and anti-corruption in Greece, cross-border trade and serious crime, as well as de-risking, money laundering and development effects. He is visiting TC Beirne Law School in pursuit of several projects focusing on the control of illicit flows, comparative corruption studies, anti-counterfeiting approaches, money laundering and intellectual property, security and public health issues. While at UQ, he is also exploring ideas and opportunities for collaborations between the Law School, the legal profession, government agencies and the corporate compliance community, including the introduction of executive seminars and programs.
---

Eric Descheemaeker was a Distinguished Visiting Fellow at the TC Beirne School of Law during June and July in 2015. Eric joined us from Edinburgh Law School (The University of Edinburgh), where he has been a member of staff since 2011. Prior to taking up his appointment in Edinburgh, he was Fellow and Tutor in Law at St Catherine's College, University of Oxford (2004-09) and then Lecturer in Law at the University of Bristol (2008-11). His broad fields of interests are the law of obligations (in particular delict/tort), comparative law (especially English law, French law and mixed legal systems) and Roman law. 
---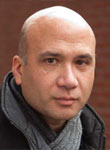 Bruce Western is the Distinguished Visiting Professor at the TC Beirne School of Law at The University of Queensland. He is also Professor of Sociology and the Daniel and Florence Guggenheim Professor of Criminal Justice Policy at Harvard University where he directs the Malcolm Wiener Center for Social Policy and chairs the  Program in Criminal Justice Policy and Management at the John F. Kennedy School of Government. Western's research broadly studies the relationship between political institutions and social and economic inequality. He has longstanding interests in criminal justice policy, incarceration, and the effects of incarceration on poor communities. His research on economic inequality has analyzed labor unions and their effects on income inequality, and trends in income inequality and mobility in the United States. In his work on quantitative methods, Western has also developed applications of Bayesian statistics to sociology.
In recent projects, Western served as the Vice Chair of the National Academy of Sciences Committee on the Causes and Consequences of High Incarceration Rates in the United States, and he is the principal investigator on the Harvard Executive Session on Community Corrections, sponsored by the National Institute of Justice. He is also the principal investigator of the Boston Reentry Study, a longitudinal study of formerly-incarcerated men and women returning to the Boston area. 
Western received his B.A. with first class honors in government from The University of Queensland, Australia in 1986, and his M.A. and Ph.D. in sociology from the University of California, Los Angeles in 1993. Before moving to Harvard, he taught at Princeton University from 1993 to 2007. Western has been a Jean Monnet Fellow at the European University Institute, a Guggenheim Fellow, a fellow of the Radcliffe Institute for Advanced Study, and has been elected to the American Academy of Arts and Sciences and the National Academy of Sciences. His book Punishment and Inequality in America won the 2007 Albert J. Reiss Award from the Crime Law and Deviance Section of the American Sociological Association and the 2008 Michael J. Hindelang Award for the most outstanding contribution to research on criminology from the American Society of Criminology.
---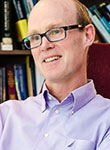 Stephen Smith is James McGill Professor at the Faculty of Law, McGill University, where he teaches primarily in the fields of private law (common and civil law) and legal theory. A former clerk to the then Chief Justice of the Supreme Court of Canada, Brian Dickson, Professor Smith is a graduate of Queen's (Kingston), University of Toronto, and Oxford. Professor Smith was a Fellow in law at St. Anne's College, Oxford from 1991-98 and has been a visiting professor at the University of Texas and Tel Aviv University. His research is mainly in the areas of private law and private law theory. He is the author of Contract Theory (2004, OUP) and co-author of Atiyah's Introduction to the Law of Contract, 6th ed. (2005, OUP). Professor Smith was the recipient of a Killam Fellowship for 2009-2011; he is currently writing a book on private law rulings.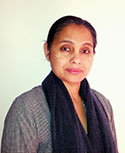 Udapadie Liyanage (LL.B. (Honours), M. Phil (Sri Lanka), Attorney –at- Law, Commissioner for Oaths) is a Senior Lecture in Law at the Department of Private and Comparative Law, Faculty of Law, University of Colombo, Sri Lanka and a visiting academic at the T.C. Beirne School of Law from 01 July 2014 to 31 September 2014. Her teaching areas include law of delict/torts, law and medicine and environmental law. Her research areas include personal injury law, medico-legal aspects, liability in the field of construction, environmental liability and delictual liability of public authorities. Her PhD research focuses on critical evaluation of existing personal injury law in Sri Lanka and introducing a new legal regime which is efficient and victim friendly. The study compares similar situations in selected jurisdictions in South Africa, the United Kingdom and Australia. She has published research papers in international law journals and presented her research findings in several national and international law conferences. She will present "A Private Law Remedy for Constitutional Delicts of Public Bodies: An Appraisal" on 3 December 2014 for the Law and Society Conference at the University of Queensland, St Lucia.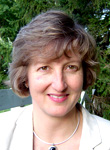 Professor Kirsten Engel is a Professor of Law at the James E. Rogers College of Law at the University of Arizona where she teaches and researches in the areas of environmental and administrative law.  The emphasis of her more recent scholarship is the response of state and local governments to climate change in the United States and especially the constitutional and economic impediments these governments face seeking to mitigate climate change in the absence of comprehensive federal climate change legislation.
Professor Engel is the co-author of an environmental law textbook, book chapters and articles.  Her work appears in journals such as the UCLA Law Review Discourse, the Minnesota Law Review, and the Ecology Law Quarterly. 
Prior to joining the law faculty at the University of Arizona, Ms. Engel held numerous permanent and temporary appointments within academia and in the public and nonprofit sectors, including the U.S. Environmental Protection Agency, the Massachusetts' Attorney General's Office, and Harvard, Vanderbilt, and Tulane Law Schools.
---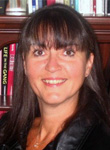 Professor Myrna Dawson is a Canada Research Chair in Public Policy in Criminal Justice, Department of Sociology & Anthropology and the Department of Political Science, University of Guelph, Ontario, Canada. She teaches and conducts research on social and legal responses to violence with a particular emphasis on intimate partner violence and homicide. Her current research examines geographic variation in access to justice for victims and perpetrators of violence as well as the evolution and impact of domestic violence death review committees internationally. Professor Dawson is co-author of Violence Against Women in Canada: Research and Policy Perspectives (2011; Oxford University Press). She has also published numerous research reports, book chapters, and scholarly articles, the latter which appear in such journals as Law and Society Review and the Journal of Criminal Law and Criminology. Funded by the Canadian Foundation of Innovation, she has established the Centre for the Study of Social and Legal Responses to Violence.
---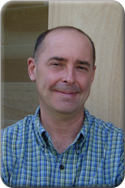 Barry Wright (B.A., History, Toronto; LL.B., York/Osgoode Hall; LL.M., London; Ph.D., York) is Professor of Law, History, and Criminology at Carleton University, Ottawa, Canada and a visitor at the T.C. Beirne School of Law from 5 March to 5 April 2012. His teaching and research areas include legal history, criminal and constitutional law, and legal, political and social theory. His research focuses on comparative 19th century British colonial legal history as well as political trials and the administration of national security measures in Canadian history. His most recent book, co-edited with Stanley Yeo and Wing-Cheong Chan of the National University of Singapore, is Codification, Macaulay and the India Penal Code: The Legacies and Modern Challenges of Criminal Law Reform (Ashgate UK, 2011) and he is currently working on the fourth volume (1914-39) of the Canadian State Trials series (co-edited with Susan Binnie and Eric Tucker). Professor Wright will present "Macaulay, the India Penal Code and Labour in the British Empire" on 9 March for the Research Seminar and CPICL series.

Dr Jonathan Burnside is a Reader in Biblical Law at the School of Law, University of Bristol. He has degrees in Law and Criminology, both from the University of Cambridge, as well as a doctorate in Law from the University of Liverpool.
His work explores the relationship between law, theology and criminology from theoretical and applied perspectives, beginning with "Relational Justice: Repairing the Breach" (1994, Waterside Press). He joined the School of Law in 2001, becoming Reader in 2006. His doctoral thesis in biblical law was published as The Signs of Sin: Seriousness of offence in biblical law. 2003, Continuum. He was appointed by the Home Office and the Prison Service England and Wales to head an evaluation of faith-based units in England and Wales, which was subsequently published as part of a wider, cross-programmatic, study of faith-based units around the world (My Brother's Keeper: Faith-based units in prisons, 2005, Willan Publishing).
He teaches Criminal Law, Jewish Law and Jurisprudence, and his research interests lie in biblical law and criminal justice. He is a member of the publications committee of the Jewish Law Association, as well as a Trustee of the Jubilee Centre, Cambridge and Chair of the Advisory Board of the Kirby Laing Institute of Christian Ethics, Cambridge.

Paul Mitchell, BA, DPhil (Oxon), joined King's College, London, in 2000, having previously taught at Queen Mary University of London and the University of Oxford. He took both his undergraduate law degree and his doctorate at Magdalen College, Oxford where he was the Senior Mackinnon Scholar.
Dr Mitchell's research is concerned with the law of obligations, often from a historical perspective. His main interest in tort is the law of defamation, on which he has published a monograph, The Making of the Modern Law of Defamation, and numerous articles. His contractual interests include quality obligations in sale of goods, the principles of formation, and local authority contracts. He edits the chapter in Chitty on Contracts that deals with contracts made by public authorities.
---

William Lucy is Professor of Law at the University of Manchester. William studied law, jurisprudence and political philosophy as an undergraduate and postgraduate at the Universities of Leeds and Manchester. He taught law at the Universities of Essex, Hull, Keele and Cardiff before arriving at Manchester in 2006. He has been a visiting professor at a number of Universities, including the Law Faculties at McGill University, Montreal (winter 2005) and the University of Auckland (winter 2009). In the summer of 2007 he was a visiting fellow at the John Fleming Centre for the Advancement of Legal Research at the College of Law, Australian National University, Canberra.
William's specific research interests lie in the fields of jurisprudence and private law (contract, tort, restitution and property) and the various overlaps and disjunctions between them. His current research projects include a study of the 'formal' legal virtues, including the rule of law and its components like impartiality, equality and certainty (or predictability); an analysis of accounts of adjudication and the idea of judgement; and a critical analysis of private law's conceptions of responsibility and causality.
---

Celia Wells graduated from Warwick University in 1971 and took a Masters in Law at London University in 1973. She held posts at Newcastle upon Tyne, Cardiff and Durham Universities before joining Bristol as Professor of Criminal Law in January 2009. She was awarded the OBE for services to legal education in 2006 and was President of the Society of Legal Scholars of Great Britain and Ireland in 2006-7. She was Chair of the law panel for RAE 2008 (Research Assessment Exercise) and is a member of the Bar Standards Board Education and Training Committee.
Celia's research is mainly in criminal law with a particular specialism in corporate criminal liability. She is the author of Corporations and Criminal Responsibility (2nd edition OUP 2001) and of Reconstructing Criminal Law (with Nicola Lacey and Oliver Quick, 4th edition in press, Cambridge University Press). She has provided expert advice on corporate criminal responsibility to a number of national and international bodies including: OECD Bribery Convention Working Group; the CPS in relation to the Ladbroke Grove rail crash; Specialist Adviser to the House of Commons Select Committee Inquiry into the Draft Corporate Manslaughter Bill (2005); and the International Commission of Jurists' Expert Legal Panel on Corporate Complicity in International Crimes (2006). The evidence she gave to the Joint Scrutiny Committee on the draft Bribery Bill 2009 led to a recommendation to tighten the corporate provisions.
---

Keith D. Ewing is Professor of Public Law at King's College London and co-author of two of Britain's leading textbooks in constitutional and administrative law, and labour law. Ewing was educated at Edinburgh and Cambridge Universities, and worked at both (Edinburgh University 1978 – 1982, Cambridge University (1982 –1989), before being appointed as Professor of Public Law at King's College in 1989.  He is a frequent visitor to Australia, and has held visiting appointments at UWA, Melbourne, Monash and Sydney universities; he has also held visiting positions in several Canadian universities.
Ewing is recognised as a leading scholar in public law and labour law, including the law relating to political parties and election campaigns.  His most recent work relates to reforming labour law to strengthen trade union freedom, constitutional reform, relating to public participation in the political process, and the status of social and economic rights. He works closely with trade unions in the United Kingdom and elsewhere, and is President of the Institute of Employment Rights (a trade union-funded think tank), and Vice President of the International Centre for Trade Union Rights.