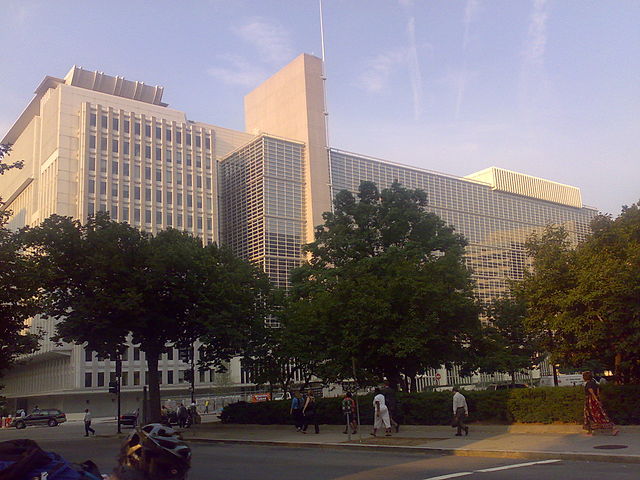 The TC Beirne School of Law is seeking applications from Bachelor of Laws students for a two to three month Fellowship with the World Bank's Special Litigation Unit under the Integrity Vice President (INT).
The successful student will be supported by a scholarship of USD$7,500 (approximately AUD$9,850) to meet travel and living expenses while the student works at the World Bank's headquarters in Washington, DC.
Eligibility
Students must be enrolled in a Bachelor of Laws at TC Beirne School of Law, and have completed at least #32 units of LAWS courses.
The student must also be a national of one of the World Bank Group member countries.
Prior to taking up the Fellowship, the successful applicant must produce:
proof of a valid medical insurance coverage for the duration of the Fellowship
a medical certificate stating that the applicant is in good health.
The scholarship is being offered by the University of Queensland's Office of Global Engagement and TC Beirne School of Law, in conjunction with the World Bank Group's Integrity Vice President (INT).
INT's Special Litigation Unit:
represents the World Bank in sanctions proceedings through written submissions and Sanctions Board hearings
reviews INT reports for evidentiary sufficiency and legal compliance
serves as INT's primary point of dialogue with the World Bank's Legal Department
advises INT investigators.
The scholarship applies for the duration of the Fellowship program for between two to three months over the Australian summer period. Start and end dates are flexible.
The University of Queensland will pay USD$7,500 (approximately AUD$9,850) to cover travel and living expenses (e.g. airfare, accommodation and meals). The Fellowship position itself is unpaid — the World Bank will not provide additional benefits.
The successful applicant will:
draft Statements of Accusations and Evidence and other legal documents
review investigative reports for evidentiary support and adherence to the World Bank's legal framework
assist Special Litigation Unit lawyers in addressing specific legal issues
partner with investigative teams on specific cases
participate in open debates between the representatives of different legal systems
contribute to solutions that take the World Bank's international legal framework into account.
Academic credit
The successful student must enrol in LAWS5233 for the summer semester.
Publicity
The university may ask the successful applicant to participate in publicity about the scholarship from time to time and to author blog posts and a testimonial documenting their experience in Washington. 
The World Bank's mission is to fight poverty by promoting inclusive and sustainable global economic development. The World Bank finances projects on a wide range of issues, including:
building roads in Afghanistan
treating malaria in India
preserving rainforests in Brazil
enhancing agriculture in Ethiopia
supporting education in Indonesia
assisting in the reform of the Ukranian banking system.
INT advances this mission by detecting, investigating, sanctioning, and preventing fraud and corruption in the use of the Bank's financial resources. INT's staff members are drawn from over two dozen countries.
Students may download a full overview of the scholarship, including additional terms and conditions relating to repayment of scholarship and taxation.
Applications should be addressed to Professor Simon Bronitt and submitted online via the application form.
Applications must include a:
letter of application addressing the award criteria, a current curriculum vitae and two references*
current academic transcript (unofficial accepted)
short sample of your scholarly writing (no more than 20 pages)
copy of your passport (photo page)
* Please note, candidates short-listed to interview will need to provide two letters of reference before the interview.
Applications close 5pm on Friday 11 August 2017.
Award criteria
Students must have:
a strong academic record
a demonstrated capacity to successfully undertake a fellowship with an international organisation
strong critical thinking, writing and communication skills.
Non-essential but highly regarded award criteria include:
fluency in a foreign language
demonstrated interest or experience in international law and development
past experience working in a multicultural environment.
The TC Beirne School of Law, in consultation with a representative from UQ Global Engagement, will provide a shortlist of top candidates to INT. Candidates selected for an interview will speak with representatives from INT via Skype, from which one candidate will be offered the scholarship.