Through a partnership between the University of Tennessee (UT) and The University of Queensland, UQ law students who are in their final or penultimate year in 2019 may apply to enrol this course, a #2 course that introduces students to basic leadership principles and the value of service through the lens of lawyers.  The principles and values are explored from a cross-cultural perspective, giving American and Australian law students the opportunity to discuss subtleties in styles and approaches within the two legal systems on either side of the Pacific.
The course location alternates each year, with the tentative dates for this year's course set for 26 December 2018 – 10 January 2019 in Tennessee.
Successful applicants will be permission-listed to enrol in LAWS5233: Transnational Perspectives in Law.
Eligible students selected for the course will receive an Endeavour Mobility Grant ($2,500) to help offset their expenses.
Applications for 2018/19 have now closed. Please check back in winter 2019.
Eligibility
To be eligible for the course, students must:
demonstrate a commitment to leadership;
have strong academic results; and
be in their final or penultimate year of study in 2019.
Overview
The course aims to develop an understanding of leadership attributes, skills and styles; to give students an opportunity to understand their own leadership attributes, skills and styles and to develop those attributes and styles; to develop an understanding of the way lawyers are called upon to lead and to consider the concept of leaving a legacy.
Students will have the chance to learn from UT instructors Professor Doug Blaze and Professor Brad Morgan, along with the Honourable Justice Sarah Derrington, President of the Australian Law Reform Commission.  The course will also include presentations by Australian and US professional leaders and other guests and field trips to the State and Federal Courts and to law firms.
The course is limited to 12 students – six from UT and six from UQ. 
Once accepted into the course, students will find full details of the course, including the assessment and other requirements in the course profile.
Apply now
Contact
Genevieve Murray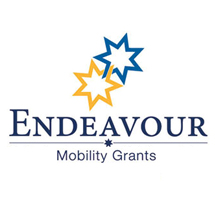 The TC Beirne School of Law would like to acknowledge funding provided through the Australian Government Endeavour Mobility Grants Scheme in support of to travel to international competitions in 2018.