LAWS7814 International & Comparative Copyright Law
Unprecedented technological change, rapid growth in the value of traded - and pirated - copyright goods, the role of bilateral and multilateral treaties in attempting to harmonise domestic copyright regimes in an increasingly globalised world, persistent cultural pressures to liberalise access to information - these are amongst the factors that make an understanding of copyright law in an international context essential for lawyers looking to advise clients on a wide range of commercial matters. The presence of so many 'disruptive' factors make this an especially interesting time for its study.
Tom Joyce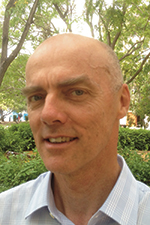 Mr Tom Joyce, Copyright and Library Lawyer, The University of Queensland. Tom Joyce is a UQ law graduate. He also holds a Master of Laws from the London School of Economics, where he studied intellectual property. He is admitted as a Barrister of the Supreme Court of Queensland. He is the University Copyright and Library lawyer and advises extensively on all aspects of copyright as they affect the University.
Topics covered include:
what is copyright?
the internationalisation of copyright
the structure of international copyright
major international treaties
copyright and trade-related treaties
bilateral and regional agreements
who is protected?
exceptions to protection
jurisdictional issues and copyright
choice of law
enforcement of judgment.
Course information
Course code
LAWS7814
CPD
This course may also be taken as a CPD course or a non-award course.