LAWS7893 Corporate Governance Law
This course will focus on a variety of theoretical and practical aspects of corporate governance. We will examine the ways in which Australia, as well as other common law jurisdictions, deal with a variety of issues arising from the management and operation of companies.
Topics covered in this course include:
The Concept of Corporate Governance
The Corporation and Corporate Law
Board Function and Composition
Governance Mechanisms
Drivers of Change in Contemporary Governance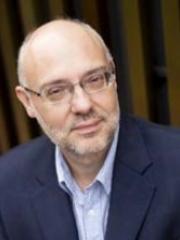 Professor Ross Grantham's principal research interests are in the fields of corporate governance and the private law. He has published extensively in the area of the duties of company directors, as well as on matters dealing with the theoretical nature of the company and the implications of this nature for the integration of the company as a juristic entity into the general legal system. He has also published extensively on developments in the law of unjust enriched and restitution, particularly the interface between restitution and the law of property, and on the theoretical and philosophical basis of the private law.
In addition to his many articles in leading international journals, Professor Grantham is the author of a number of monographs and casebooks, and he has edited a number of collections of essays. Professor Grantham is a member of the editorial boards of a number of leading international journals.
Professor Grantham holds degrees from Oxford University, the University of Auckland and the University of Queensland, and has held senior management positions at both the University of Auckland and the University of Queensland.