Discover the heritage of Queensland's first law school
The origins of our school date back to the early days of the twentieth century when law was learnt as an apprentice in a lawyer's office.
Read on to learn about the people and events that have shaped our School.
Simple beginnings 1911 - 1938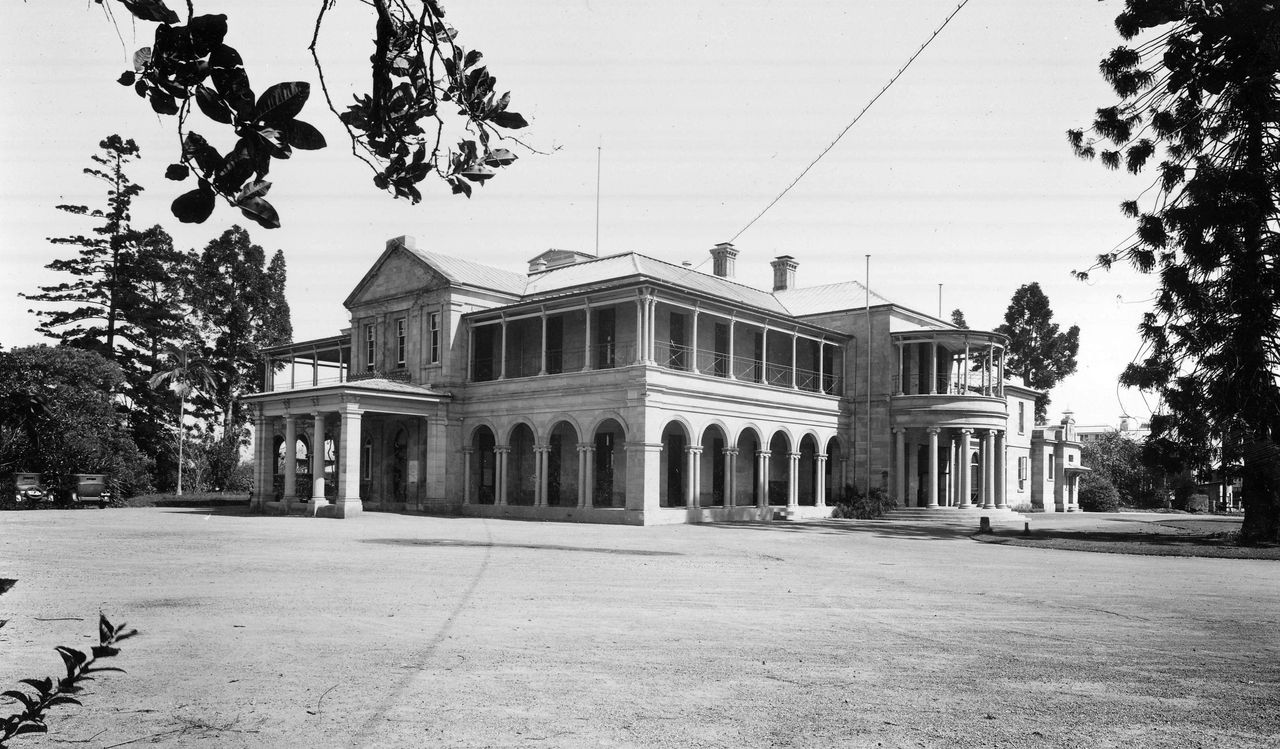 The University of Queensland began in 1911 with a small mix of arts and science courses delivered in rooms of Government House and the intention to offer law.  This intention was fulfilled over the first half of the twentieth century with much lobbying by the wider community, generous bequests and the leadership of W.S. Cumbrae Stewart, the University's foundation registrar, librarian and first Chair of Law.
Following World War I and a bequest by the Garrick family, Cumbrae Stewart began teaching introductory courses in Roman law, Constitutional Law and Jurisprudence in 1926.  In 1936, following a bequest from leading Brisbane businessman Thomas Charles Beirne, a Faculty of Law was established and began offering a Bachelor of Laws. Queensland graduates were finally eligible to seek admission to the bar without pursuing study in Southern states. The introduction of the LLB marked the maturation of the University and Queensland's capacity to serve legal principle and educate future political and legal leaders.
By 1939, there were 30 students enrolled and five Bachelors of Law awarded.  With the addition of many distinguished legal academics and practising lawyers, more courses were offered including Equity, Criminal Law, Contracts and Torts law. The School's first graduate Mrs Una Prentice (née Bick), was also the first woman to be admitted to the Queensland Bar. Early students included future chief justices and Rhodes Scholars. 
Forgan Smith: creating a new landmark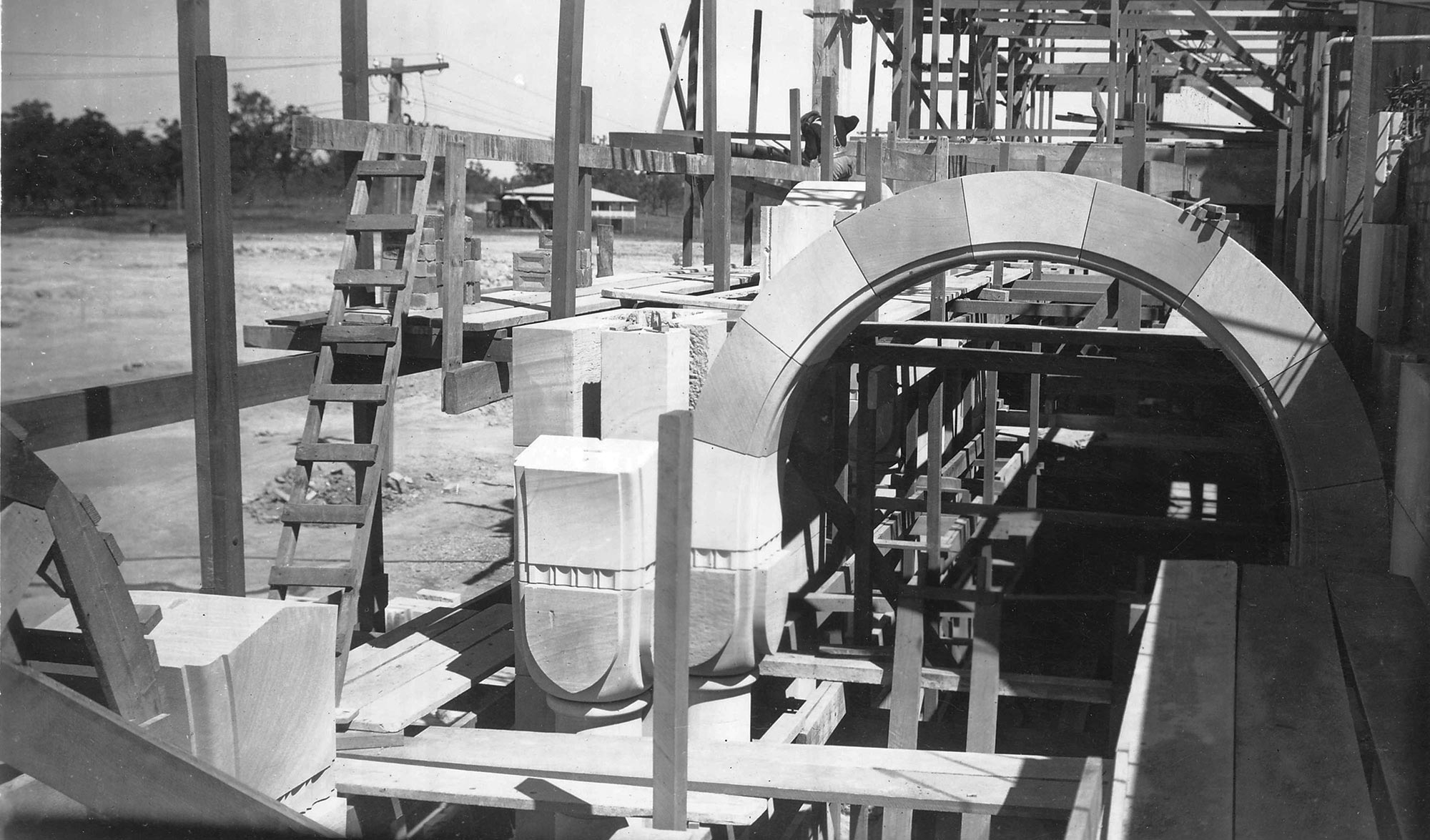 By the late 1920s it was time for The University of Queensland to find a home of its own with enough space for future growth. Enter Dr James O'Neil Mayne and his sister Mary Emelia Mayne in 1926. After hearing of the university's growing pains, they generously offered £50,000 to purchase 331 acres (111ha) of land at St Lucia in a bend of the Brisbane River. A lot of land meant a lot of possibilities.
Following submissions from various enthusiasts, the Queensland Government appointed Sydney architectural firm Hennessy, Hennessy & Co to design Forgan Smith and the Great Court area. Jack Francis Hennessy produced the coherent and logical architectural plan that still lies at the heart of the university today.
The final design was D-shaped and enclosed one side of an arcaded quadrangle. The signature sandstone would be a mixture of violet, lavender, cream and brown hues from Helidon. The structure was designed to make a statement and its impact continues today. There are few 1930s-era buildings in modern day Australia of its equal – certainly none at any other Australian university.
World War II and St Lucia 1939 - 1949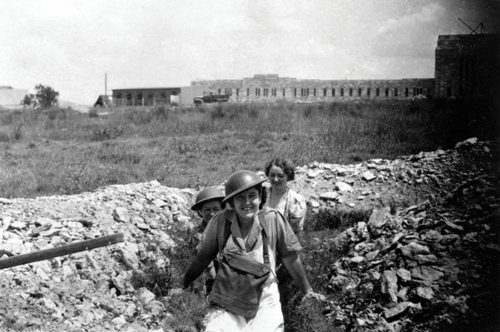 World War II saw many students and lecturers in the fledgling Law faculty leave to enlist. For those that remained, the journey to George Street became an obstacle course of temporary military structures and troops, with 60 000 American servicemen based in Brisbane.
The Main Building -  later Forgan Smith Building - at St Lucia was occupied by the Australian military and became home to the largest Allied communications centre in the South-West Pacific. 
In 1948, the School moved to the Forgan Smith Building at St Lucia and began publishing Australia's first law journal, The University of Queensland Law Journal.  Walter Harrison became Chair of Law and presided in a gentle way over a period of change and growth.   By 1949, enrolments had swelled to over 100. 
"We were encouraged to observe and contemplate our changing world, to debate and protest the difficult issues, to take the serious things seriously, but never ourselves."
- Dame Quentin Bryce, AD, CVO, Former Governor-General of Australia, on studying law at UQ in the 1970s
Growth and Curriculum change 1950 - 1979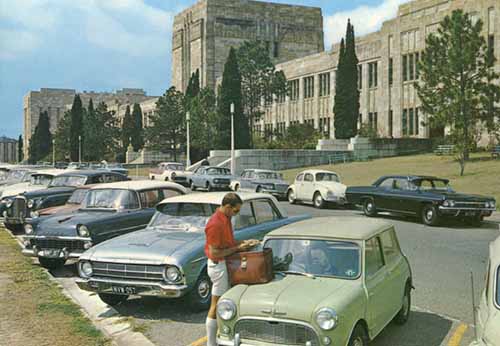 Law at UQ continued to grow in number of enrolments, staff and courses from the 1950s.  In a far-sighted move, the curriculum was restructured and ensured a reputation for excellence into the future.  A national review of tertiary education in 1964 effectively supported UQ's legal curriculum and rejected the idea that law could be learnt solely on the job. 
By 1966 enrolments had swollen to 590, full-time academic staff grew from 3 to 20 by 1969.
The Forgan Smith Building and Faculty resources struggled to cater to demand, with the law library seating only 84 students and insufficient funds to purchase and maintain an adequate collection of resources.
While staff and students urged the University to expand accommodation in the 1970s, the Federal Government withdrew funding for university building programs in 1976, setting the scene for protest and rejuvenation in the 1980s. 
Rejuvenation and success 1980 and beyond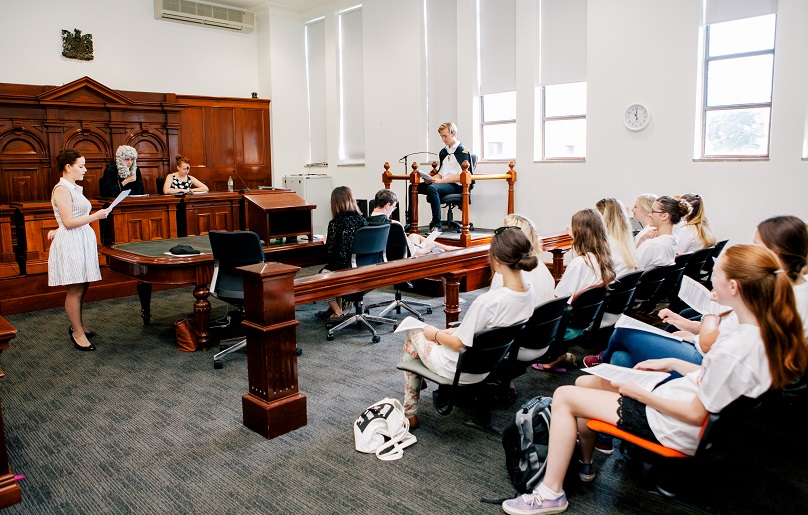 The 1980s saw further expansion of the School with more space, new study areas, high-tech facilities and a tripling in law library holdings. As in the past, the Law school's growth was made possible with a combination of lobbying by students and staff, the legal community, government, and private donations.  
In the 1990s, the school forged an international reputation for teaching and research with strategic new centres of research, and relationships with universities around the world.  Students in the School also enjoyed international success in mooting competitions. 
At the beginning of the new millennium, new postgraduate offerings commenced - an array of specialist Masters programs and a Juris Doctor program for graduates of other disciplines.
By 2006, the Law School consisted of 1,800 students with 220 engaged in postgraduate studies. To date, the School has nearly 3000 alumni.
Notable alumni
The Forgan Smith Building has seen many legal professionals pass through its doors, including some of Australia's finest jurists, practicing lawyers, leading academics and Governors General, and its alumni are to be found in challenging senior positions around the globe, within both the legal profession and the corporate world.