Pro bono work is a great way to gain practical experience while studying. Pro bono legal services are vital to the community and are important in providing assistance for those who may not otherwise have access to justice. Learn more about pro bono work. 
Joining the student roster does not commit you to anything except receiving notifications of opportunities that arise. You are not committed until you specifically apply for something. You will be notified of specific opportunities that you can choose to apply for. 
Eligibility
All law students, no matter their year level or experience, can join the roster and engage in projects. There are projects available for everyone, including first year students. 
Some roster opportunities require senior law students, as they demand a particular legal grounding to understand and add value to the work undertaken with the partner. Some opportunities may include a prerequisite of specific LAWS courses however that would be outlined in the position description.
All law students at UQ are therefore invited to join the Pro Bono roster.
The experience
Pro Bono Centre partners come from a diverse range of industries, including Community Legal Centres, non-legal charities and not-for-profits, the Judiciary, religious organisations, statutory agencies, the private sector, and the UQ Community generally. The diverse nature of our partners manifests into a diverse offering of opportunities for students to engage with. This means that law students at UQ can apply for and support areas of the law or community that align with their values, interests or curiosity.
Each roster opportunity is supervised by an academic within the Law School, therefore students are mentored and supported throughout their role, learning from both the partner and UQ supervisor as their respond to the specific task at hand. The Pro Bono Centre Director oversees all projects and provides additional support to students should they need it. When applying for a role, students are making a commitment to the partner organisation to deliver high quality work in the timeframe required. The types of projects advertised also varies and may include law reform research, community legal education, administrative support, submission writing, legal research generally, client facing legal assistance, casework assistance, or organisational support.
Benefits of joining the roster
Undertaking pro bono work through the Pro Bono Centre provides you with the opportunity to engage with the law from different perspectives and through varied client and partner lived experiences. It also gives you the opportunity to find your place within the legal profession in the context of social justice. The work you do with our partners is not only incredibly rewarding, but it also provides a practical context that compliments your theoretical legal studies in law school. You will have the space to interrogate the law, to understand its role in disadvantaging certain members of society as well as its ability to empower those communities. Certain roles will expose you to the various challenges that people face navigating our complex legal system. You may also be a part of law reform, inter alia, that fundamentally, positively, impacts the way someone lives their life. This will reinforce the significance and responsibility of joining the legal profession.
The Centre is designed to support UQ law students on their social justice path from first year through to their final year and beyond into the workforce. You will apply your legal knowledge and skills to social justice objectives in a supportive environment whether with the Centre itself or with our partners. Our partners are committed to mentoring and developing the next generation of lawyers and with that provide significant opportunities for students to engage in real-world pro bono work either behind the scenes or directly with their clients.
By engaging with the Pro Bono Centre, you will get access to social justice learning modules and mentoring from other social justice minded students. There is a constant stream of pro bono roster opportunities which give you the chance to further your specific interests and values, or alternatively, learn about a new area of law. You will work with other law students and build strong relationships and support networks within those teams and within the Centre itself.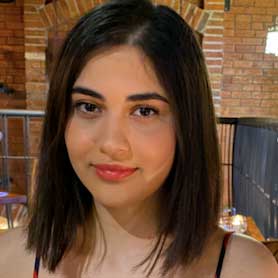 The Pro Bono Centre is invaluable for students wishing to gain highly sought after and interesting practical legal experience. Such experience will undoubtedly set participants apart in a highly competitive professional environment, no matter what field they wish to pursue. Through the Centre, I have also been able to explore my interests in a way that would otherwise have been impossible.
- Emitis Morsali
How to join
It's easy! Sign up online. Please note: Clinical Legal Education (LAWS5180/LAWS7180) and Transnational Perspectives in Law (LAWS5233) opportunities are run separately and have their own application process each semester and summer semester respectively.
Join the Pro Bono Centre Roster
Other opportunities
In addition to adhoc roster opportunities that come into the Pro Bono Centre, there are permanent ongoing ways to engage with the legal profession and social justice.
UQ Pro Bono Centre


100+
 successful applicants in Semester 1, 2023


20+
community organisations we partner with


650+
students signed up to the pro bono roster