About the UQ Pro Bono Centre
Mission
The Pro Bono Centre's mission is to be a nationally recognised leader in the development, promotion and provision of student pro bono legal services. Through our work, we will inspire students to understand the value and importance of access to justice, and to graduate from law school with a lifelong professional commitment to pro bono legal service.
Student roster
Over 500 students are currently registered on our pro bono roster.  This is about 30% of the total student cohort studying law at UQ. Law students must have studied 8 units of law courses before they are able to be placed in projects with partners. This means that students will have completed at least 1 year full-time law study before being eligible to apply for pro bono opportunities. 
The Pro Bono Centre offers first-year law students the chance to engage in social justice learning and mentoring with our later year law students enrolled in Clinical Legal Education. We offer a pathway through a student's law degree from first year through to final year.
Students can find out more about pro bono work or contact us at probono@law.uq.edu.au for guidance. Get involved by joining the Pro Bono Centre.
Awards
In 2016, the Centre was the winner of an Australian Award for University Teaching.

Governance
The Centre Director and the Advisory Board report to the Dean of the School of Law.
The Centre's Patron is the Honourable Justice Peter Applegarth, Justice of the Supreme Court of Queensland. The Chair of the Centre's Advisory Board is UQ Adjunct Professor, Randal Dennings. Academic members of the Centre include Professors Tamara Walsh and Peter Billings and Associate Professor Francesca Bartlett.
Advisory Board
The UQ Pro Bono Centre has an Advisory Board which meets twice a year to review the Centre's pro bono activities and to advise the Centre on its strategic partnership with the legal profession.
The Advisory Board of the Centre is comprised of:
Director (or nominee) of two community legal centres.
Director (or nominee) of Community Legal Centres Queensland.
Director (or nominee) of Legal Aid Queensland.
President (or nominee) of the Queensland Law Society.
President or nominee of the Bar Association of Queensland.
A representative of the Queensland Pro Bono Lawyers Network.
Two members of the legal profession nominated by the Head of School.
Two nominees of the Centre's Student Advisory Panel.
Constitution
View the UQ Pro Bono Centre Constitution
Strategic Plan
View the UQ Pro Bono Centre Strategic Plan 2022-2025 (PDF, 2.07 MB)
Student Advisory Panel
The Student Advisory Panel is comprised of 6 students dedciated to social justice and doing good in the community.
The Student Advisory Panel provides:
Advice and feedback to the Centre Director on pro bono activities;
An 'ideas bank' for new and innovative pro bono activities;
From time to time, assistance to the Centre Director with administrative tasks.
The Student Advisory Panel meets with the Centre Director every 6 weeks, or otherwise as agreed.
2022 Student Advisory Panel Members are Phylicia Lim, Ricqui Bradley, Gabriela Roworth, Thilini Joseph, Sylvia Stuen-Parker, and Hannah Woodfield.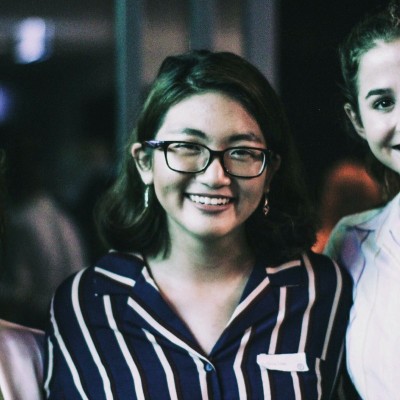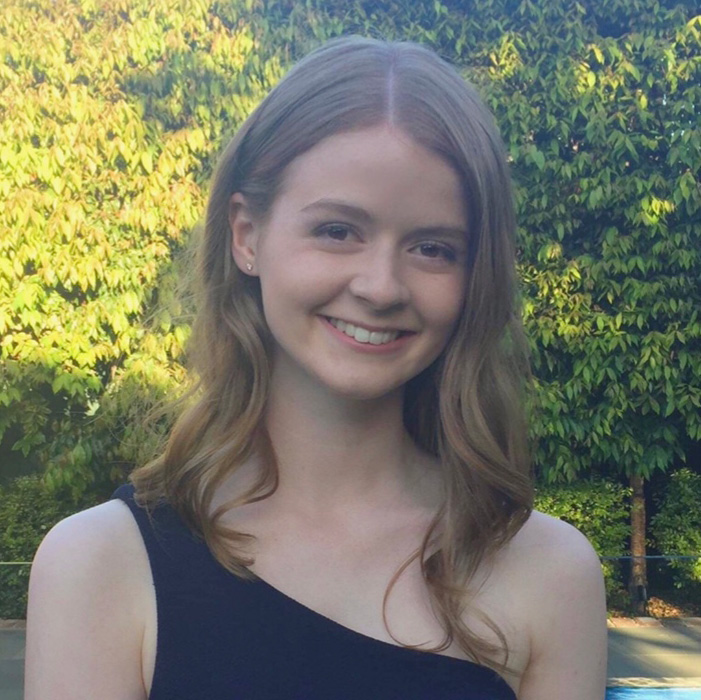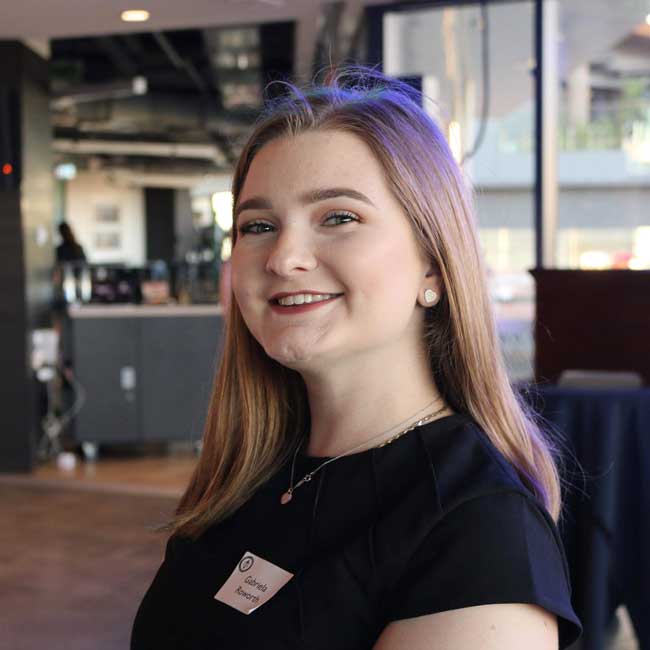 The UQ Pro Bono Centre has provided me with some of the most meaningful experiences of my undergraduate career. I have undertaken a variety of projects with the Pro Bono Centre which have not only afforded me exposure and practical experience to a range of different areas of law, but also lifelong connections with a number of different community legal centres such as Women's Legal Service and LawRight. Pro bono projects provide a well-rounded perspective of the legal challenges that face the most vulnerable and marginalised in our communities which is something that is not canvassed in the general law school curriculum. I cannot recommend highly enough participating in pro bono work and would encourage everyone to get involved.
- Thilini Joseph
Undertaking pro bono work with the UQ Pro Bono Centre has enriched my university experience. It has allowed me to gain invaluable practical legal experience liaising with diverse clients, undertaking research, and drafting legal submissions. It has enabled me to explore legal areas of interest and to apply my theoretical knowledge of the law to real problems while making a meaningful impact in the community. Without joining the UQ Pro Bono Centre, I would not have been exposed to such diverse perspectives on social and cultural problems, and I would not have made the long-lasting connections I have today.
- Hannah Woodfield 
As a habitually curious law student, the opportunity to engage in a vast and vibrant range of public interest work, law reform initiatives and regional placements through the UQ Pro Bono Centre has deepened my understanding of the law's socio-political power, and its impact in our community, in ways that no classroom or work experience will replicate. Learning from, and advocating alongside social justice lawyers, community legal centres and not-for-profit organisations has equipped me with an invaluable sense of social awareness, tested the boundaries of my legal knowledge, and instilled an abiding commitment to promoting access to justice throughout my career, for which I will always be immeasurably grateful.
-  Sylvia Stuen-Parker