About the UQ Pro Bono Centre
Mission
The Pro Bono Centre's mission is to be a nationally recognised leader in the development, promotion and provision of student pro bono legal services. Through our work, we will inspire students to understand the value and importance of access to justice, and to graduate from law school with a lifelong professional commitment to pro bono legal service.
Student roster
Over 500 students are currently registered on our pro bono roster.  This is about 30% of the total student cohort studying law at UQ. Law students must have studied at least 8 units of law courses before they are able to join the roster. This means that students will have completed at least 1 year full-time law study before being eligible to apply for pro bono opportunities. 
Awards
In 2016, the Centre was the winner of an Australian Award for University Teaching.

Governance
The Centre Director and the Advisory Board report to the Dean of the School of Law.
The Centre's Patron is the Honourable Justice Peter Applegarth, Justice of the Supreme Court of Queensland. The Chair of the Centre's Advisory Board is UQ Adjunct Professor, Randal Dennings. Academic members of the Centre include Professors Tamara Walsh and Peter Billings and Associate Professor Francesca Bartlett.
Advisory Board
The UQ Pro Bono Centre has an Advisory Board which meets twice a year to review the Centre's pro bono activities and to advise the Centre on its strategic partnership with the legal profession.
The Advisory Board of the Centre is comprised of:
Director (or nominee) of two community legal centres.
Director (or nominee) of Community Legal Centres Queensland.
Director (or nominee) of Legal Aid Queensland.
President (or nominee) of the Queensland Law Society.
President or nominee of the Bar Association of Queensland.
A representative of the Queensland Pro Bono Lawyers Network.
Two members of the legal profession nominated by the Head of School.
One nominee of the Centre's Student Advisory Panel.
Constitution
View the UQ Pro Bono Centre Constitution
Strategic Plan
View the UQ Pro Bono Centre Strategic Plan 2022-2025 (PDF, 2.07 MB)
Student Advisory Panel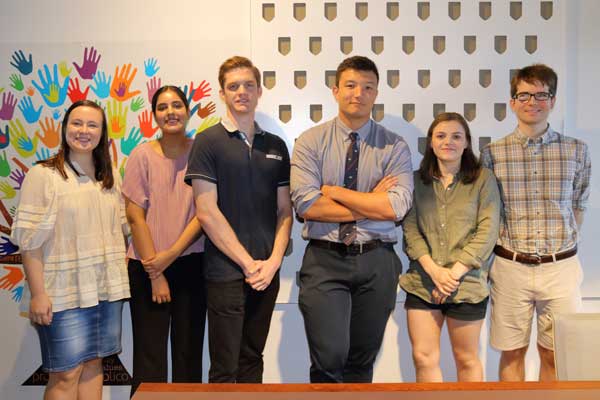 The Student Advisory Panel is comprised of five students drawn from the pro bono roster. Student Advisory Panel lists:
Provide advice and feedback to the Centre Director on pro bono activities;
An 'ideas bank' for new and innovative pro bono activities;
From time to time, assist the Centre Director with administrative tasks.
The Student Advisory Panel meets with the Centre Director every 6 weeks, or otherwise as agreed.