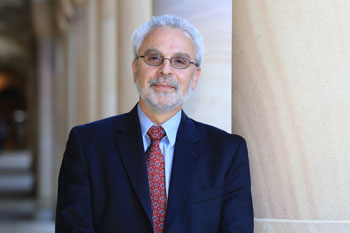 Professor Nikos Passas' research interests are in transnational financial crime, international and national criminal law, human trafficking, corporate deviance and the regulation of worker remittances. He has over 160 publications in 13 languages. Passas offers public and private sector training, serves as expert witness and consults with law firms, banks, international organizations (UN, WB, IMF, EU, IDB) and government agencies in many countries. He is the editor-in-chief of Crime, Law and Social Change.
Some of his ongoing work revolves around anti-corruption strategies, corruption and anti-corruption in Greece, cross-border trade and serious crime, as well as de-risking, money laundering and development effects. He is visiting TC Beirne Law School in pursuit of several projects focusing on the control of illicit flows, comparative corruption studies, anti-counterfeiting approaches, money laundering and intellectual property, security and public health issues. While at UQ, he is also exploring ideas and opportunities for collaborations between the Law School, the legal profession, government agencies and the corporate compliance community, including the introduction of executive seminars and programs.
Professor Passas on ABC Radio 
Professor Nikos Passas is interviewed by Steve Austin on Corruption in Sport.
Corruption and Anti-Corruption in Greece - Lunch at The Greek Club
TC Beirne School of Law Distinguished Visiting Fellow, Professor Nikos Passas will present at The Greek Club on Corruption and Anti-Corruption in Greece: Necessary Steps and the Roles of the Hellenic Diaspora on Friday 14 August at 12pm. 
Contact Elleni Comino Greek Orthodox Community Office 07 3249 1000 / Elleni@gocstgeorge.com.au to book your place.