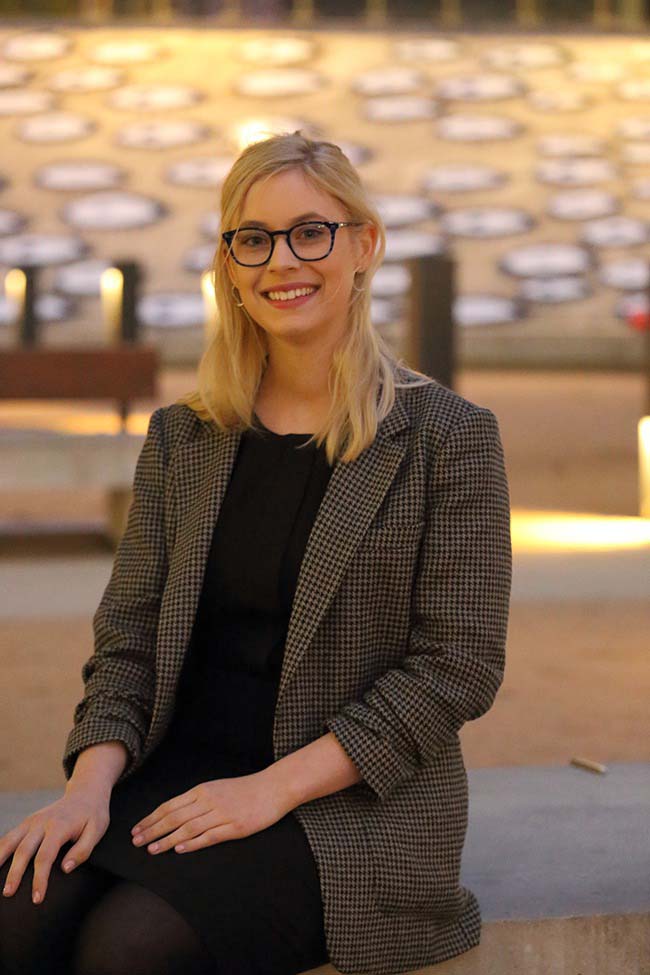 A University of Queensland law alumna is the inaugural recipient of the Colin Biggers & Paisley Foundation's Access to Justice (A2J) Prize.
Recent UQ TC Beirne School of Law valedictorian Camille Boileau claimed top honours for her trailblazing essay on using crowdsourcing to facilitate pro bono legal work.
Ms Boileau was one of three UQ finalists, showcasing the Law School's strong commitment to pro bono education.
The A2J Prize was introduced to encourage law students and graduates to discuss access to justice issues, and to find innovative ways for commercial law firms to respond to these issues through pro bono initiatives.
Ms Boileau said her prize-winning essay idea came to her organically, inspired by her studies in science and law and her work with the UQ Pro Bono Centre.
"I had been doing some pro bono work and thinking about how that work could be completed more effectively and efficiently," she said.
"In science, researchers are using crowdsourcing in really varied, exciting ways to solve problems. I thought this same concept could be useful in law, particularly in the provision of pro bono legal work where it's ideal to be as efficient as possible.
"My idea explores how technology could be used in pro bono legal work and how crowdsourcing could match people with the right skills and resources to projects that need their support."
Daniel Creasey, Head of Pro Bono and Responsible Business at Colin Biggers & Paisley (CBP), said Ms Boileau's entry was a clear stand-out.
"There were five criteria – innovation, knowledge of the area, research, structure, and 'wow' factor – and obviously Camille ranked very solidly in each of those areas," he said.
 "On the whole, we were impressed with the sheer number of UQ law students and graduates who participated and the quality of their essays.
 "We wanted new ideas, and the essays we saw illustrated that your students had looked at where there are gaps to access to justice and how those gaps might be filled."
The A2J finalists' ideas will be explored by future CBP pro bono interns.
Looking ahead, Ms Boileau is eager to delve into access to justice issues in her legal career.
She is currently an associate to a Queensland Supreme Court Justice and said working at the courts "puts everything into perspective".
 "You can really see the impact that pro bono organisations can have on their clients – it makes a huge difference," she said.
 "It reminds me of all the things you can do if you've got the passion."
Read Ms Boileau's A2J essay here.
Give through the TC Beirne School of Law
Support TC Beirne School of Law researchers and students as they strive to create change locally and globally. Please donate online, or update your details to keep in touch.