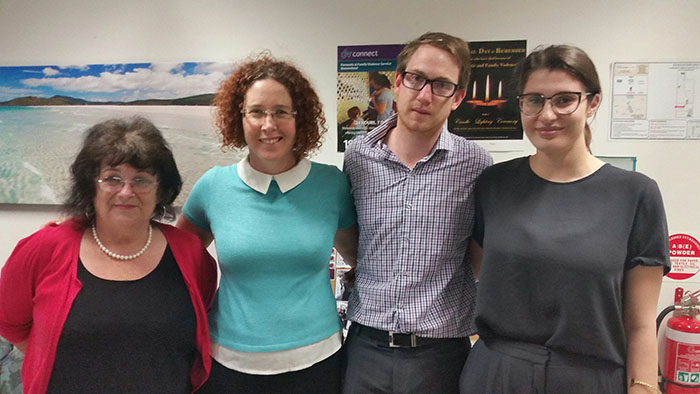 In May, law students Nicholas Lindsay and Rosemary Deeb were selected to help DV Connect develop an organisational policy in relation to ethical fundraising. Associate Professor David Morrison supervised the task, which involved a review of similar policies and approaches to this issue by other non-for-profit organisations. 
The project arose due to DV Connect being regularly contacted by individuals and organisations keen to fundraise on its behalf. Such generosity is not without risk to DV Connect or indeed other non-profits, which may find themselves associated with fundraising activities that do not accord with their organisational values. For example, fundraising that promotes or condones violence, gambling or substance abuse (e.g., alcohol-related events) are particularly inappropriate for an organisation like DV Connect as they are potentially demeaning to women, or may be associated with gender-based violence.
Over a three month period, Nick and Rosie examined this issue in detail. They prepared a legal research paper and drafted a model fundraising policy. Nick and Rosie were invited to present their research findings at the October DV Connect board meeting.
In thanking the students for their work, DV Connect Board Member Linda Dreghorn said "…the research document is very comprehensive and provides sufficient information and clarity for the Board and management of DV Connect to consider."