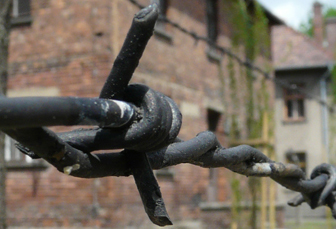 Dr Melanie O'Brien, an expert in genocide studies from the UQ School of Law, has condemned the recent anonymous distribution of Holocaust denial flyers around The University of Queensland. In an article for the Brisbane Times, Dr O'Brien said  "I don't really understand it, because as a researcher I've seen the evidence, I've talked to survivors, I've interviewed survivors, I've watched testimony, I've read testimony of all different genocides and this is not made up," she said.
"The evidence is there, it's there for people to actually see with their own eyes and to hear with their own ears from survivors, and I cannot comprehend how anyone will deny what happened."
Dr O'Brien is the co-convenor of The Thirteenth Meeting of the International Association of Genocide Scholars, a conference to be held 9 – 13 July at The University of Queensland. The conference will include panels addressing the serious issue of genocide denial, and a screening of the film Denial, which portrays the trial of academic Deborah Lipstadt who was sued for libel by Holocaust denier David Irving.