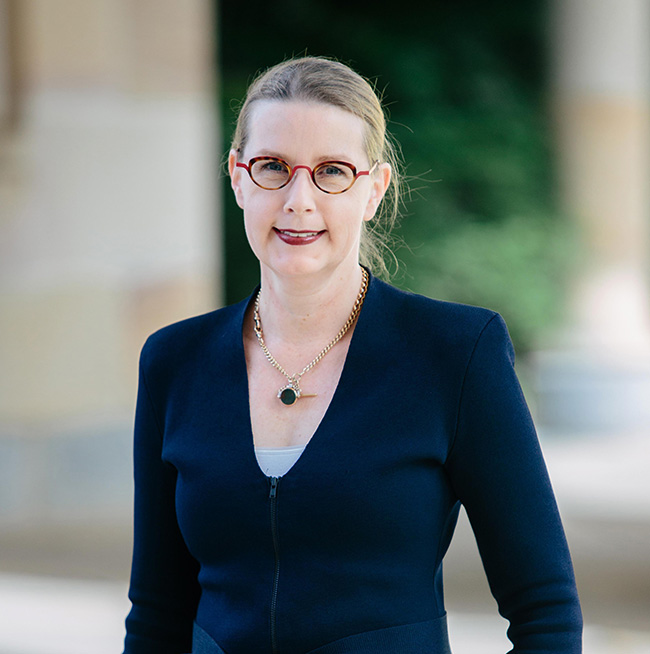 Professor Sarah Derrington, Academic Dean & Head of School at The University of Queensland's TC Beirne School of Law has been reappointed to the Australian Maritime Safety Authority Board.
Federal Minister for Infrastructure and Transport Darren Chester MP announced Professor Derrington's reappointment for a third term and said her expertise in maritime law was unrivalled.
"Professor Derrington is a Barrister-at-Law specialising in general commercial litigation, maritime, aviation and transport law, insurance law, bankruptcy and insolvency," Mr Chester said.
"She was previously the Vice Chair of the Australian Maritime and Transport Arbitration Commission and has served on the board of the Maritime Law Association of Australia and New Zealand.
"She is also the current Academic Dean of Law at the University of Queensland, a member of the boards of the Australian National Maritime Museum, and the Australian Maritime College and has been a visiting Professor in maritime law at Nottingham, Nantes and Aix-Marseilles universities.
"Her three-year reappointment ensures that the AMSA Board will continue to benefit from her considerable expertise and skills as it works to ensure Australia's maritime safety capabilities and environmental protection standards are maintained at 'best practice' levels," Mr Chester said.
Professor Derrington was first appointed to the AMSA Board on 8 May 2012 for a three­year term and re-appointed on 17 June 2015 for a two-year term.
Professor Derrington created history at The University of Queensland in 2013 when she became the first female appointed Head of School and Dean of Law.
She was also appointed a Fellow of the Australian Academy of Law in 2009, and in 2013 was elected as a Fellow of the Nautical Institute.
She thanked Mr Chester for the reappointment and said she looked forward to another three years at AMSA.
"AMSA is an organisation that Australian's don't know nearly enough about," Professor Derrington said.
"Primarily, it is the shipping regulator. Apart from the regulatory aspect, AMSA is also the national search and rescue organisation responsible for coordinating land, sea and air rescues.
"Australia's search and rescue zone under the international conventions covers approximately 10 per cent of the earth's surface including the Southern Ocean, to the east as far as New Caledonia, and westwards beyond the mid-point of the Indian Ocean.
"So we enter in contracts with aircraft operators and with tug operators and the like because we also oversee the Joint Rescue Coordination Centre (JRCC) from Canberra."