Four successful female lawyers have shared their top tips for career progression in the legal sector with UQ law students and alumni at the University's annual Women in Law event last night.
TC Beirne School of Law graduates Emma Covacevich, Kathryn McMillan QC, Leigh Weyer and Anna Feros provided personal and professional insights, and spoke about the importance of taking chances, having mentors and building a strong network.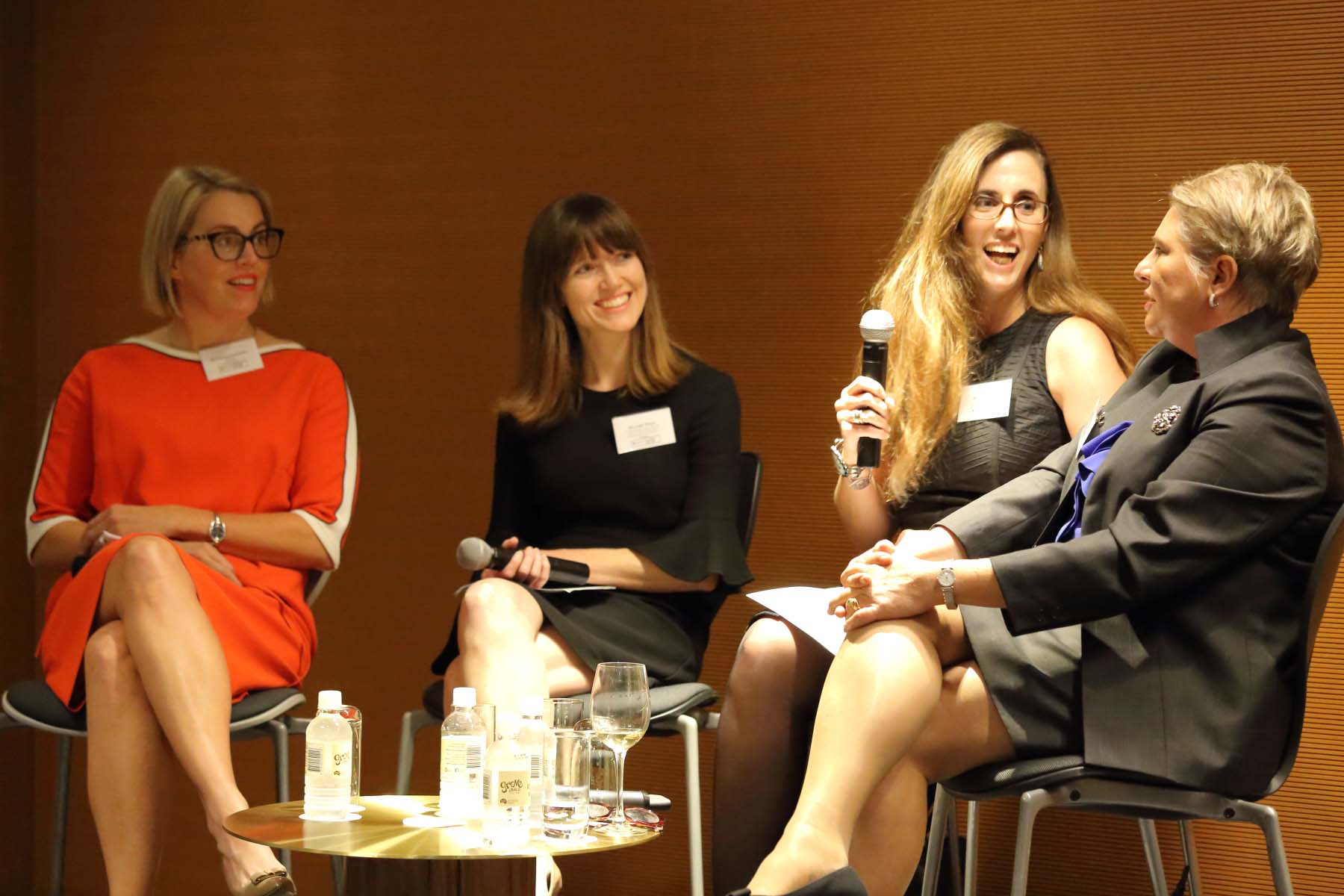 Ms Kathryn Pacey, Bachelor of Science/Laws graduate and Partner at Clayton Utz, hosted the event's panel discussion and said the event was a wonderful opportunity for law alumni to answer students' burning questions about life as a lawyer.
"Everyone's journey in law is a different one and a degree in law can take you to all sorts of places," she said.  
"The panel of women we heard from are at the bar, have worked overseas, are in a law firm and work in-house, and they each tell a story about how being open minded, flexible and taking opportunities can lead to a career that is both fulfilling and successful.
"We still have a long way to go to get to parity in the legal profession, but we have some inspirational women who are forging the path and showing us that anything is possible. 
"There are times when it is challenging to balance everything and keep your energy levels where they need to be, and having inspirational women sharing their stories, and knowing support is there, will help women persist and succeed.
"I would like to congratulate the TC Beirne School of Law on the steps they are taking to bring the current student body together with their alumni. I saw some wonderful connections happening last night."
More than 60 students and alumni attended the event, which was held at the Clayton Utz offices in Brisbane City.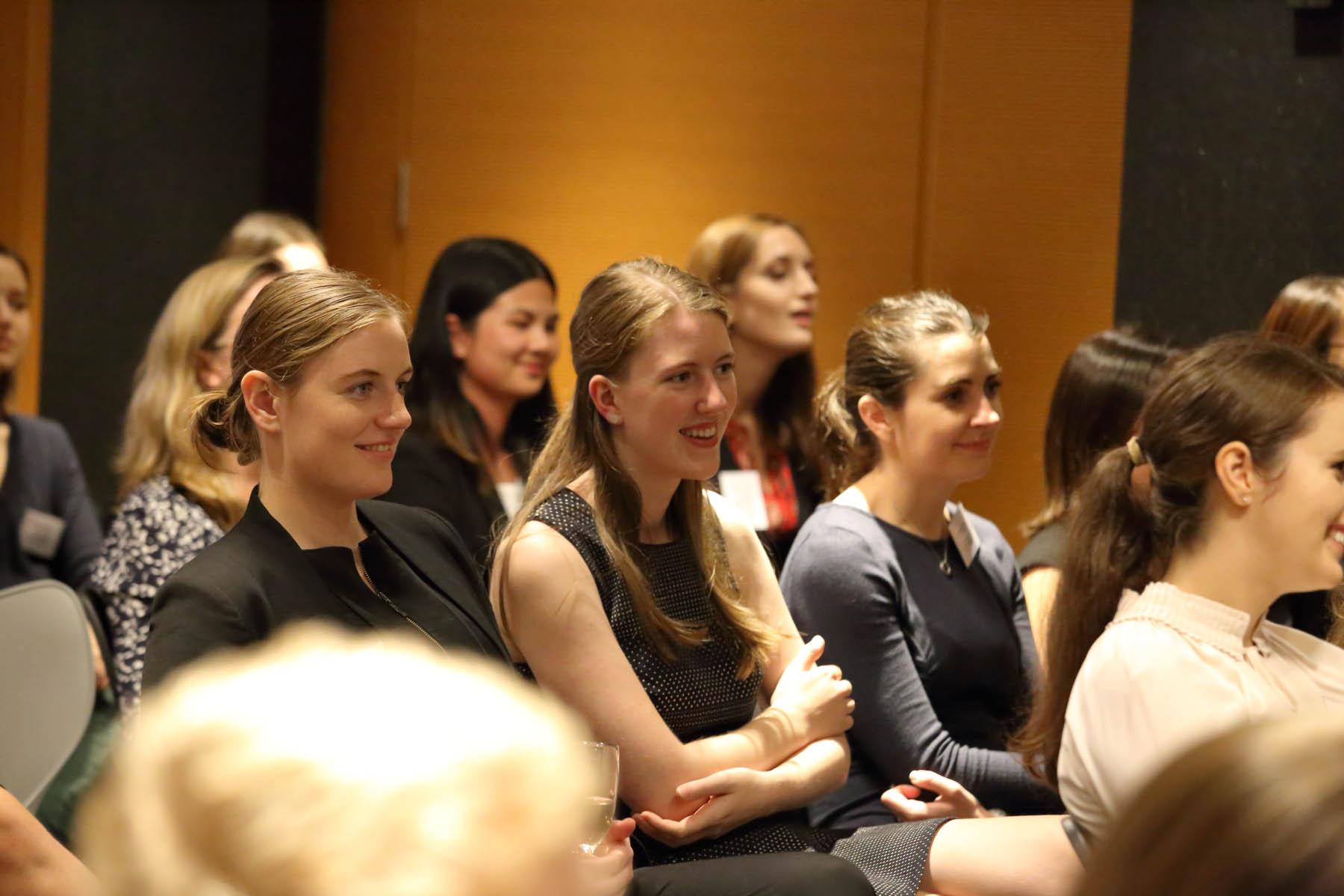 Bachelor of Commerce/Laws student Hannah Whitton said the panel's stories of resilience and determination inspired her and opened her mind to careers she had not yet considered.
"The opportunity to receive frank and practical advice about what it's like to be a female lawyer is invaluable and encouraged me to have faith in my abilities and to challenge myself," she said.
"The acknowledgment by the panellists that juggling a family and a successful career is very challenging, but also doable, provides students with reassurance."
UQ Bachelor of Laws graduate (2014), and lawyer at Clayton Utz, Christine Yassa said she attended the Women in Law event every year to reconnect with UQ and hear from successful female lawyers.
"The main thing I took away from last night was the importance of having a mentor. This has prompted me to look for an appropriate mentor in the near future."
The panellists' top tips were:
1. It is important to have a mentor, but to know the difference between a mentor and a sponsor.
2. Be mindful not to 'burn your bridges' because you may come across that lawyer or firm again in another context in the future.
3. Always build relationships and networks as they are vital.
4.  Remember the importance of being organised and making time for yourself.
5.  Above all, "Be kind to yourself".
The panellists:
Emma Covacevich, Partner, Clayton Utz, Bachelor of Arts (1997), Bachelor of Laws (1999)
Anna Feros , Special Counsel, King & Wood Mallesons, Bachelor of Science (1993), Bachelor of Laws (1994), Master of Laws (2009)
Leigh Weyer, Acting Director, Legal Services, Department of State Development, Manufacturing, Infrastructure and Planning, Bachelor of Arts (1997), Bachelor of Social Work (1999), Juris Doctor (2005)
Kathryn McMillan QC, Head of Quay 11 Chambers, Bachelor of Arts (1983), Bachelor of Laws (1987)
View more photos on the Flickr gallery.
Media: Caroline Enright, TC Beirne School of Law Communications, media@law.uq.edu.au, +61 7 3365 2596.