University of Queensland legal researchers are spearheading the formation of an international network of experts to help address global issues such as cybercrime, food security, and climate change.
TC Beirne School of Law's Dr Allison Fish said the international network would provide a platform for strategic research partnerships and exchange opportunities involving Higher Degree Research candidates.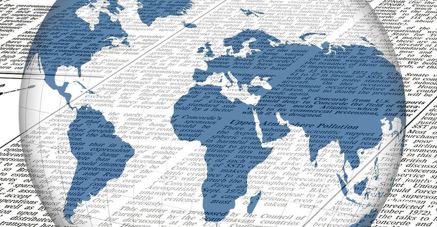 "Scientific and technological advancements are happening in a social context and this social context includes a legal dimension," she said.
"We need to take a holistic and interdisciplinary approach to see the interactions and parameters in which they operate.
"As science and technology develops, there will constantly be problems where the law will be asked to find solutions, requiring the need to rethink our current practices of regulation and governance.
"The network will help facilitate long-term collaborative projects, grant applications and publications, as well as create opportunities for research staff, higher degree students and industry engagement."
The network includes legal scholars, computer scientists, physicists, criminologists, sociologists, anthropologists, historians and environmental scientists from the US, Australia, Europe and Canada.
They will address a range of issues such as algorithmic discrimination, natural resource management, changes in labour practices deriving from platform economies, the use of new biotechnologies to create or modify organisms, and the impact of computational technologies on the legal profession.
Universities involved in the network include the University of California, University of Waterloo, Cambridge University, the London School of Economics, Rice University, Oxford University, Indiana University, and the University of Amsterdam.
Dr Allison Fish leads UQ's Law, Science and Technology program, which promotes interdisciplinary research and teaching on a wide range of topics including security, privacy and surveillance, bioethics and the law, and new forensic science techniques.
Find out more about the Law, Science and Technology program at UQ.
Media: Dr Allison Fish, a.fish@law.uq.edu.au, +61 7 3443 1328 or Caroline Enright, media@law.uq.edu.au, +61 7 3365 5296.