A leading advocate for ending capital punishment in the United States has shared his insights on what it's like to represent defendants on death row with University of Queensland law students and staff.
Richard Bourke, Director of the Louisiana Capital Assistance Centre, has worked on numerous trials and appeals opposing the death penalty and shared these stories at events held in Brisbane on 30 and 31 July.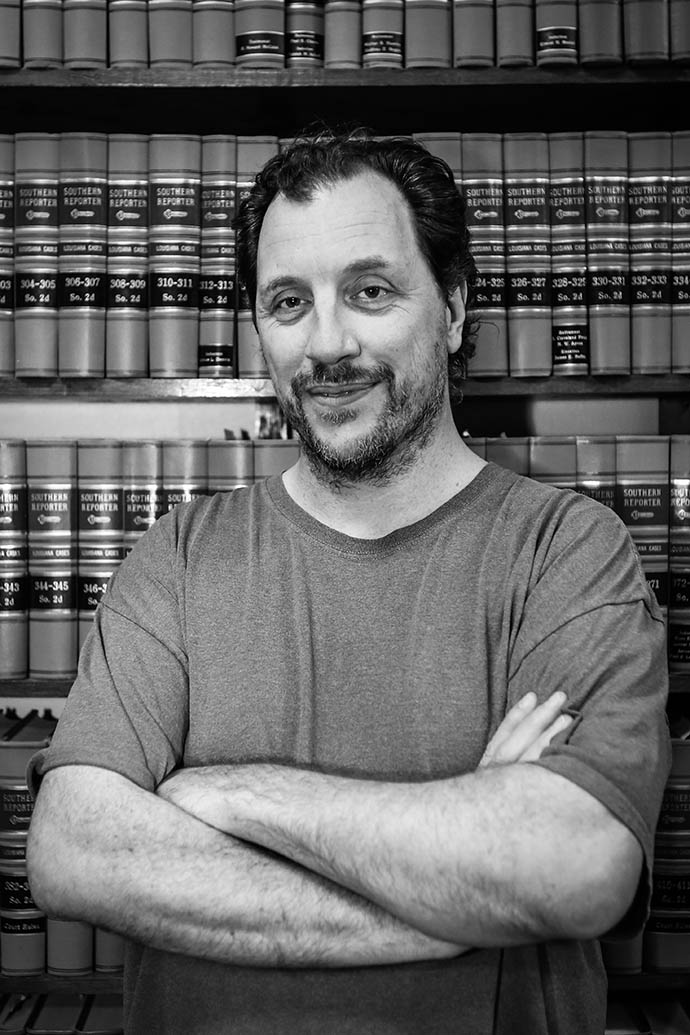 Mr Bourke explained that if you are African American and poor you are much more likely to face the death penalty in the United States.
TC Beirne School of Law's Professor Heather Douglas said Mr Bourke's committed and compassionate work on death row was inspirational to a new generation of lawyers keen to see the end of the death penalty.
"Hopefully some of the UQ law students who heard Richard speak will be motivated to volunteer at the Louisiana Capital Assistance Centre," Professor Douglas said.
Mr Bourke said that American death penalty juries have to convince the Court that they would be prepared to recommend the death penalty before they can serve on a death penalty jury, and that some drug companies are now refusing to supply drugs to state organisations if they are to be used for the death penalty. 
Mr Bourke also spoke in conversation at UQ with Pro Bono Centre law students Emily Rudz and Zach Arnold.
He encouraged students to consider volunteering their time at the Louisiana Capital Assistance Center.
Mr Bourke was a leading talent of the Victorian Bar before joining the Louisiana Capital Assistance Center in 2002.
The events were sponsored by the TC Beirne School of Law, University of Queensland Law Alumni Association, the Julian Wagner Memorial Fund Inc. and Australians Against Capital Punishment.
Audience members made a gold coin donation raising money to assist volunteers working with Australians Against the Death penalty to help out in future death penalty cases.
Mr Bourke's conversation with Paul Barclay from ABC Radio National Big Ideas program at the event at the Banco Court can be heard at http://www.abc.net.au/radionational/programs/bigideas/lawyering-on-death-row/10119474
Contact: Professor Heather Douglas, +61 7 3365 6605, h.douglas@law.uq.edu.au