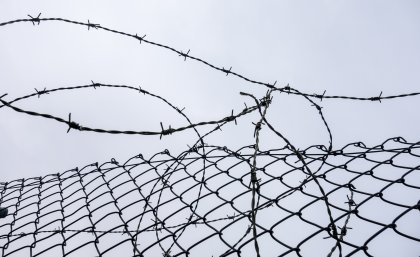 A team of law students and staff at The University of Queensland has developed Australia's first comprehensive deaths in custody website.
The website brings together details of more than 530 reported deaths in custody cases to provide the community, legal professionals, journalists, students, academics and researchers with an easy-to-use, searchable database.
Project coordinator Professor Tamara Walsh said research into deaths in custody was lacking and existing court databases were inaccessible or out-of-date.
"The Royal Commission into Aboriginal Deaths in Custody recommended that a database be maintained to record the details of deaths that occur," she said.
"It is important that this information be made available to researchers and members of the public in the interests of transparency.
"People in our prisons are among the most disadvantaged members of our community. If coroners' recommendations regarding deaths in custody are not being implemented, the community should be made aware of that."
More than 20 students have worked on the project on a voluntary basis.
They have been involved in reviewing coroners' findings, as well as collecting information from reports, including demographic information and the circumstances surrounding the deaths.  
Recent law graduate Ella Rooney said she became interested in criminal justice and wanted to be involved in a project that took a critical approach to the criminal justice system.
"I was drawn to the fact that this research is essential to making a genuine impact on policy development in this area," she said.
"Until now, up-to-date statistics on deaths in custody in Australia have not been readily available to the public. 
"There is no easy way to locate a coroner's findings on deaths in custody as they are often mixed in with coroners' findings on other reportable deaths."
Sixth-year student Angelene Counter said she wanted to make a positive contribution to the issue by bringing to light the stories of those who had lost their lives in custody.
"The differences and similarities in the issues relating to deaths in custody across jurisdictions could be identified, where they might otherwise go unnoticed," she said.
"I have gained so many vital skills from being involved in this project, which I have carried with me into other opportunities.
"I currently work at Prisoners' Legal Service, and the insights I have gained from reading hundreds of reports on deaths in custody has been invaluable to understanding the needs of our clients.  
"However, the biggest thing I gained from this project was working so closely with Professor Tamara Walsh and the other students."
Media: Professor Tamara Walsh, t.walsh@law.uq.edu.au, +61 7 3365 6192, 0437 734 599; Caroline Enright, media@law.uq.edu.au,  +61 7 3365 2596.