Graeme Orr, Professor of Law | Graeme on Twitter
Graeme Orr writes about staging elections when voting in person cannot be assumed. 
On Saturday 28 March, Queensland held its four-yearly local government elections. Ten days before, its Parliament had adjourned. It is up to the executive whether or when it will sit in the next six months. On that day sweeping powers were also handed to the State's Chief Health Officer to lockdown the population to counteract the COVID-19 virus. At roughly the same time the Governor-General made a Human Biosecurity Emergency Declaration, conferring similar powers on the Commonwealth Health Minister. At the time of writing (3 April), no-one is meant to meet in public with more than one unrelated person.
Almost two months earlier, the Queensland Health Minister had been the first in Australia to declare the virus to be a 'public health emergency'. That declaration was Gazetted in three short paragraphs, alongside lists of unclaimed money held by energy companies and a decree that Elton John's 'Farewell Yellow Brick Road' concert was to be a 'major sports facility event'.
To echo Yeats, in such a short time it feels as if 'All is changed, changed utterly'. Amongst such high concern and drama, what room is there for the ordinary functioning of electoral democracy? Elections, after all, serve two great roles. They are the seasonal regenerators of legitimacy in representative government and they are great rituals, the only truly public gathering in a secular society.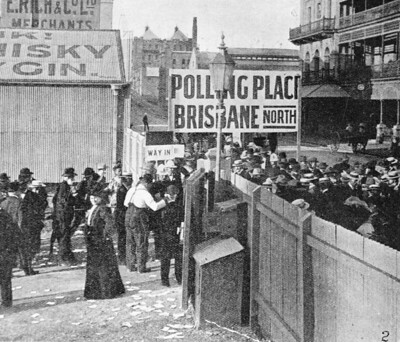 An unexpected contagion and partial lockdown undermines both of those roles. Must elections be held? And, if so, when and how?
Read the full article in Auspublaw.