More than 600,000 Australians living with disability rely on the National Disability Insurance Scheme (NDIS) for essential support and services.
The road to NDIS access isn't always straightforward. People with disability can appeal unsuccessful NDIS applications at the Administrative Appeals Tribunal (AAT), but most do so without legal support.
In this critically important area of law, a positive change is on the horizon. Thanks to a team of 9 students from The University of Queensland Law School, Australians who need help with understanding or requesting NDIS funding will soon have access to a publicly available database to guide their appeals.
Did you know?
The NDIS is administered by the National Disability Insurance Agency (NDIA), which is responsible for making important, life-changing decisions about the supports a person should receive through the NDIS, or whether a person meets the criteria to access the NDIS.
When things go wrong, NDIA decisions can be appealed to the Administrative Appeals Tribunal (AAT).
Decisions made at the Tribunal can assist people with a disability, their supports, advocates and lawyers to understand the decision-making framework of the NDIS and manage their appeals.
Nurturing change through pro bono work
As part of their work with the UQ Pro Bono Centre, the students collaborated with community legal centre Queensland Advocacy for Inclusion (QAI) to populate and refine an NDIS appeals case law database.
Guided by team leader Grace Hancock, they gathered data from around 200 AAT cases from 2014 to 2023.
"We collected information on each applicant's impairment, the decision issue, the result, whether there was an appeal of that decision and so on, and added it to a spreadsheet," Hancock said.
"The spreadsheet provides a breakdown of the potential issues or barriers in those AAT decisions.
"By giving people with disability easy access to these decisions, they can say, 'my case looks a bit like this previous decision – so maybe I will or won't get NDIS support based on that information'."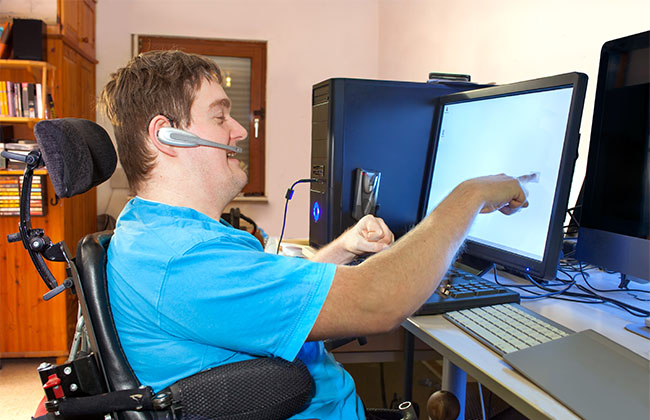 Paving the path to accessibility
After 7 months of poring over AAT decisions, Hancock and her teammates – Apoorva Abeysundera, Jack Gibney, Mika Iwasa, Cliff Mei, Chad O'Brien, Cleo Shave, Phoebe Smith and Merin Ward – are thrilled to see their efforts come to fruition.
The next step is to convert the spreadsheet into a publicly accessible database on the QAI website.
"I think the work is valuable primarily because it will benefit so many people with disability," Hancock said.
"For people with no legal knowledge or those who have difficulty accessing resources – such as people who can't afford a lawyer – a project like this is necessary so they can get help with legal information and decide whether they want to progress an action.
"It's about breaking down complex information into simple terms and making it easily accessible."
Empowering advocacy and promoting equity
QAI Senior Solicitor Andrea de Smidt said the students' work would also benefit disability advocates and lawyers working with people with disability to appeal NDIS decisions at the AAT.
"The project will help us quickly find cases that are relevant to our work and identify trends in how NDIS appeals matters are resolved," she said.
"We can pinpoint some trends from existing resources such as AAT quarterly reports, but these reports don't offer the same level of granular detail.
"When the database is ready, we expect it will provide significant assistance to our systemic work and individual advocacy across Australia."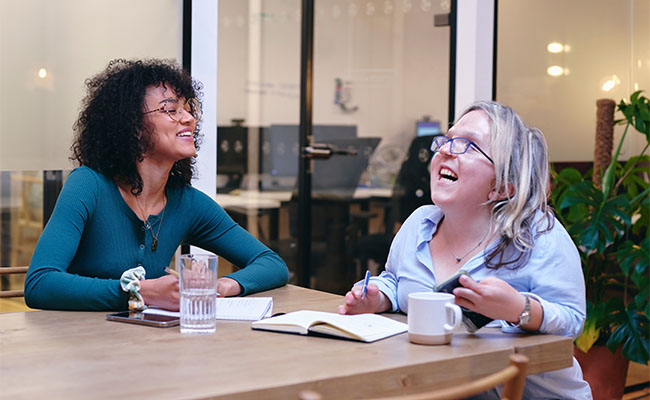 Unveiling insights and trends
Trends uncovered by the project include the lengthy wait times for cases to reach the hearing stage – more than 3 years in some cases – and the decision-making patterns of AAT members.
"For example, we can see that one member has made 10 final decisions relating to NDIS access between 2018 and 2022, and of those, she agreed with the NDIA's original decision in 9 instances," de Smidt said.
"Whereas another member made 6 decisions on NDIS access in that time and only agreed with the NDIA's original decision in 2 of those cases."
Importantly, the students' work supported QAI's response to the NDIS Review.
"In our work on the NDIS Review, we consider that the current legislative criteria for access significantly disadvantages older people from lower socio-economic backgrounds who have acquired a disability during their lifetime," de Smidt said.
"While we're still completing data analysis, the data in the spreadsheet appears to support what we experience in our casework.
"In our response to the Review, we commented on issues such as housing options. Using the database to identify the time it takes to resolve disputes concerning housing supports will be extremely helpful."
Applying the law to help people experiencing disadvantage
As a fifth-year Bachelor of Arts / Bachelor of Laws (Honours) student and an active UQ Pro Bono Centre volunteer, Hancock keenly understands the importance of QAI's advocacy work.
"Having previously worked with QAI on another Pro Bono Centre project, I could really see the stark contrast between studying law and the reality of how the law impacts the most vulnerable," Hancock said.
"This project reinforced the importance of using the law to help people in need.
"In my opinion, every law student should undertake pro bono work. While we receive a great legal education at UQ, we're not always seeing the practical side of the law or how it can assist – or, in some cases, can't assist – vulnerable people.
"It's really important to me as a law student to explore how we can help break through that barrier."
Hancock said serving as team leader had also improved her confidence, helped her learn to think on her feet and developed her leadership abilities.
UQ Pro Bono Centre Director and Law School researcher Professor Tamara Walsh echoed Hancock's thoughts on the transformative power of pro bono work.
"It's wonderful to see our students working hard to improve access to justice and build a society in which vulnerable people receive the support and services they deserve," Professor Walsh said.
"We're so grateful to the QAI team for their partnership and the learning and mentoring opportunities they provide our Pro Bono Centre student volunteers."