We partner with a wide range of community legal centres to offer you one of the most diverse clinical legal education programs in Australia. Each clinic offers you the opportunity to work in a social justice setting for academic credit through the elective law course, LAWS5180 (undergraduate students) or LAWS7180 (postgraduate students).
During your clinical placement, you will spend one day per week during semester undertaking legal work under the close supervision of experienced lawyers.
Undergraduates must have completed at least sixteen (16) units of LAWS courses. 
There are no mandatory pre-requisites for postgraduate students, however students must demonstrate a genuine interest in social justice and the skills and ability to undertake the particular clinic. Skills and ability will be assessed against the following criteria:
relevance of previous undergraduate degree to the particular legal clinic

relevance of LAWS7 courses completed

previous professional experience.
 Students with a minimum GPA 5.5 across at least 4 subjects (8 units) will be preferenced.
*COVID-19 Update: Clinic offerings will be in mixed-mode delivery (online and face-to-face where possible), in accordance with Government restrictions and the latest UQ advice. We are in constant contact with our clinic partners to ensure optimal learning outcomes whilst also providing a safe learning environment for our students.*
Applications
You have to apply for a place in the Clinical Legal Education Program for the next semester. 
For semester 1 enrolment, applications close: 31 January each year
For semester 2 enrolment, applications close: 30 June each year
If you miss the closing date, still apply - places may yet be available, or you may be placed on a waitlist.  
Offers
Notification of shortlisting will occur within one month of closing dates. Final offers will be made by Monday of the week prior to O-week, once the university timetable is finalised. 
Induction
If you are selected, you must attend a clinic induction on campus during O-Week. You must also be able to commence your placement in Week 1 of semester in order to attend an induction at the relevant Community Legal Centre.
Caxton Legal Centre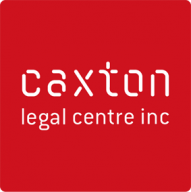 Consumer law advice clinic | Caxton Legal Centre website
This is a casework only clinic with heavy client contact. Students take instructions and provide advice and assistance on consumer and consumer credit matters to clients on the telephone and in person. Preference will be given to students who have studied commercial law or who have a demonstrated interest in the law of consumer protection.
6 students work on Fridays.
Prisoners Legal Service
Prison law clinic | PLS website
Students undertake casework and law reform work relating to prison law, in particular assisting clients with legal issues relating to prison conditions and parole decisions. Students must have successfully completed Administrative Law. Human Rights Law would provide a significant advantage. Students may visit prisons as part of this clinical placement which would require completing a criminal history check. PLS will conduct informal interviews with selected students prior to clinic commencement to determine suitability.
3 students work on Tuesdays.
Environmental Defenders Office Ltd
Environmental law clinic | EDO website
Students undertake casework, environmental law reform and policy work. Preference is given to students who have completed courses in environmental and/or planning law and who have a demonstrated commitment to environmental issues. In the past two semesters, clinic students have been very involved in environmental litigation work.
3 students work on Tuesdays.
Tenants Queensland
Tenancy law clinic | TQ website
This clinic is a primarily casework-focused clinic, where students take instructions and provide advice to tenants about their rights under Queensland residential tenancy law. The majority of legal advice and information is provided by telephone, however some will client work is face-to-face.
4 students work on Wednesdays.
Refugee and Immigration Legal Service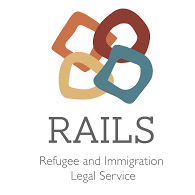 Refugee and immigration law clinic | RAILS website
In this clinic, students undertake casework relating to onshore protection visas and other related immigration matters. Preference will be given to students who have studied Immigration & Refugee Law, or who have a demonstrated interest in this area.
6 students work on Tuesday, 6 on Thursday.
Logan YFS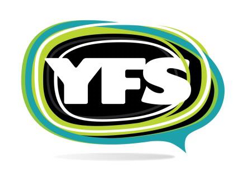 Culturally safe criminal law practice | Logan YFS website
This clinic is client-focused, working with young people facing the youth justice system.  Students will learn about culturally safe practice in criminal law, working with a diverse group of young people under the supervision of an Indigenous Lawyer.  This unique clinic provides students with an opportunity to engage more deeply in the issues facing Aboriginal and Torres Strait Islander peoples interacting with the criminal justice system and to develop an appreciation for the important work of Indigenous practitioners across the legal system.
Students will need to hold a valid Blue Card to work at this clinic.
3 students work on Tuesdays.
LawRight
Health advocacy clinic | LawRight website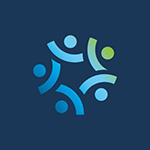 In this clinic, students will work in a multidisciplinary team alongside social work students to provide advice and assistance to patients at Mater Young Adult Health Centre. Areas of law include guardianship and administration, mental health, estates planning and anti-discrimination.
4 students work on Monday, 4 on Wednesday.
LawRight
Community and Health Justice Partnerships | LawRight website
LawRight's CHJP provides legal assistance to people experiencing or at risk of homelessness, domestic violence and other forms of vulnerability. The CHJP works in partnership with health, welfare and housing services to provide holistic support to our clients. Students spend half their placement supporting staff lawyers while they deliver legal services at community agencies. The other half of the placement is spent completing law reform projects relating to homelessness.
6 students work on Monday for 6 weeks, and another day for the other 6 weeks.
We consider several factors in selecting students.
Your interest and GPA
The online application form asks you about your motivation for applying to participate in the CLE Program, as well as any prior work experience you have undertaken.
Generally, students who can demonstrate a genuine interest in community legal work will be preferred to those who apply for other reasons, such as career advancement or as an 'easy' elective option. Students who can provide specific examples of pro bono activity or work experience in the subject area of the clinic for which they are applying will be strongly considered. An example may be a student who participates in a local environmental group and who applies for the Environmental Law Clinic, or a student who assists with the Rosie's Street Van who applies for the Homeless Persons' Legal Clinic. Demonstrated experience is not essential, but again, it is a consideration that will be taken into account.
Your LAWS GPA is also taken into account. Although there is no GPA cut-off for the CLE Program, a strong academic performance is one consideration that will be taken into account. You must provide an accurate LAWS GPA on the form (the Law School may check the GPA provided against student SI-net records).  LAWS GPA is calculated on the first attempt at all LAWS courses which count towards the degree. Find out how to calculate your GPA.
Year level
Students in their final or penultimate semester of study will often be selected over more junior students (but this is not always the case).  The main reason is that students in their third or fourth years of study will still have the opportunity to apply for the CLE Program again in future semesters, whereas for final year students this may be their last chance.  You are still encouraged to apply.  All applications are recorded, and your prior unsuccessful application may be positively regarded as an indication of your genuine desire and commitment to participate in the CLE Program.
How to show you are only interested in one clinic
The online application form allows you to select an option which states you are only interested in one clinic. Please select this option. You should also be clear about your preference in the 'motivation' section of the application form, noting that if not selected for the clinic you prefer not to be considered for any other clinics. 
Second-time applicants
Students are only permitted to take CLE once. The course is often oversubscribed and the Law School seeks to provide as many students as possible with the opportunity to participate.