The Journey of Charity Law:
The impact of past problems today and into the future
Friday

29 September 2023

Terrace Room, Level 6, Sir Llew Edwards Building, UQ St Lucia
               and online via Zoom
Abstract
As privately constituted benefactors delivering a 'public' benefit, charities occupy a special place in both the law and society. The charity sector is now extraordinarily diverse, being made up of various forms and sizes of organisations with an operational reach locally and internationally in a broad range of areas and causes. In recent decades, as the state withdraws ever further from the direct provision of social services, the charity sector has assumed a critical role as a social safety net. Charitable organisations now deliver a wide range of social services, including social and community development services, aged care, health, emergency relief, crisis intervention and civic representation for vulnerable groups.
Since retreating from its welfare responsibilities, the state, across most common law jurisdictions, has reformed the charity sector and has sought to modernise the operation of charities by introducing a complex governance and regulatory landscape. This undeniably complicated and arguably impractical regulatory reform has caused more issues for the sector than it has resolved. The contested and incoherent nature of charity law and governance has manifested a normative disjuncture between 'the law on the books' and how charities operate in practice. Modern charity law has manifested numerous unresolved conceptual and doctrinal problems at the root of charity law.
About the event
This symposium seeks to bring together scholars to reflect on and critically engage with the legal, regulatory, and social implications of historical charity law traditions, and how these traditions impact how charities operate today. Deep engagement with the blunt edges of charity law will direct reform efforts to improve a charity's capacity to contribute to social and economic life, better facilitate the relationship between a charity, government, beneficiaries, donors and society, strengthen the charity sector's resilience when tasked to relive challenging social and welfare issues in the future and provide a meaningful contribution towards achieving international sustainable development goals.
Morning tea, lunch and afternoon tea will be provided on the day. Please join us from 4.30pm onwards for food and beverages following the event.
CPD Point Allocation 
This symposium will provide for an allocation of CPD points for the competency area of substantive law. Please note that CPD allocation should only be used as a guide and will be subject to each Australian State and Territory audit requirements.
Event information
Time and date: 8am-4.30pm, Friday, 29 September 2023.
Venue: Terrace Room, Level 6, Sir Llew Edwards Building (#14) Campbell Rd UQ St Lucia, and Online via Zoom 
Cost: $125 - in person, $85 - online, alumni & students 
Questions about this event? Please contact the Law Engagement Officer. 
Registrations for this event have now closed. 
Event program
View the program below. 
---
About the speakers
Keynote Speaker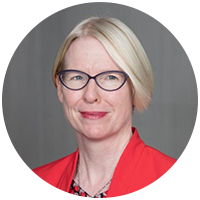 The Honourable Justice Susan (Sue) Brown
Judge of the Supreme Court of Queensland
Justice Brown is a graduate of The University of Queensland—Bachelor of Arts (1986) and Bachelor of Law (Honours) (1988), and University of Cambridge—Master of Law (Honours) (1991). In 1992 Justice Brown was admitted as a solicitor of the Supreme Court of Queensland and commenced practice with Minter Ellison Morris Fletcher (1992–94). From 1994 to 1995 her Honour worked as a lawyer with McKenna & Co (London) on the Lloyds Names litigation. Justice Brown then returned to practice in Australia as a senior associate with Minter Ellison (1996–98). Her Honour was later admitted as a barrister of the Supreme Court of Queensland in 1998 and appointed Queen's Counsel in 2011. Justice Brown served as a member of the council (2005–06, 2007–2012, 2014–15) and vice president (2015–16) of the Bar Association of Queensland, director of the Law Council of Australia (2015), councillor of the Incorporated Council of Law Reporting Queensland (2005–2010, 2014–16) and member of the Supreme Court Library Committee (2013–16). In 2016 her Honour was awarded Woman Lawyer of the Year by the Women Lawyers Association Queensland. Justice Brown was appointed a judge of the Supreme Court of Queensland in 2016.
Speakers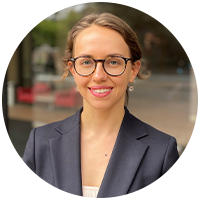 Annabel Burnett
Annabel Burnett graduated from the University of New South Wales with first-class honours in Laws and Economics in 2021. Annabel is currently working as a Tipstaff in the Equity Division of the Supreme Court of New South Wales for His Honour Justice Richmond. Annabel has been admitted to the Master of Law (LLM) programme at the University of Cambridge, commencing in October 2023.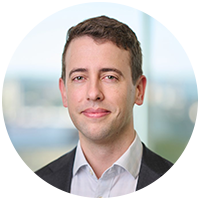 Sam Burnett
Sam Burnett graduated from Macquarie University with a Bachelor of Media/LLB in 2011. Sam is a Partner at Prolegis Lawyers where he works on complex regulatory disputes involving registered charities. Prior to working at Prolegis, Sam was a lawyer working at the Royal Commission into Institutional Responses to Child Sexual Abuse.
Sam and Annabel are brother and sister.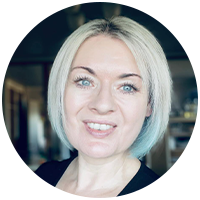 Dr Juliet Chevalier-Watts
PhD, LLM (Distinction), PGCLT, LLB(Hons), BA (Hons)
Juliet is a Senior Lecturer in Law at Te Piringa - Faculty of Law at the University of Waikato, and Co-Director of the Waikato Public Law and Policy Research Unit, and former Associate Dean (Research) and Editor in Chief of the Waikato Law Review. Juliet is a specialist in charity, trusts and religious law, and lectures and publishes widely nationally and internationally, and her contributions to the literature include monographs, book chapters, consultancies, commissioned reports, journal articles, and interviews.
Jane Calderwood Norton
Jane joined the law faculty from the United Kingdom where she completed her doctorate at Balliol College, Oxford as a Clarendon Scholar and was then a lecturer at Birmingham Law School. Prior to living in Oxford, she was an Associate-in-Law at Columbia Law School on a Fulbright Scholarship and a litigator in a large New York commercial law firm. She has worked as a Senior Legal Advisor at the New Zealand Human Rights Commission and was the Senior Solicitor for the Royal Commission of Inquiry into Abuse in Care's redress investigation. Jane has also been a Judges' Clerk at the Auckland High Court and is a graduate of the University of Auckland. In 2020 her work with Professor Tarunabh Khaitan was given a Special Mention award in the 2020 I•CON Prize for their article, "The Right to Freedom of Religion and the Right against Religious Discrimination: Theoretical Distinctions." In 2017 she was awarded the JF Northey Memorial Book Award for the best book published by a New Zealand-based author for her book Freedom of Religious Organizations (OUP 2016).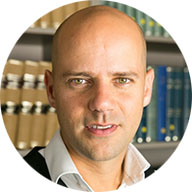 Doron Goldbarsht 
Doron is a Senior Lecturer at Macquarie Law School, where he teaches in the field of banking and financial crime. He is an authority on Anti-Money Laundering (AML) and Counter-Terrorist Financing (CTF) regulations, with expertise in the related fields of compliance and financial innovation. Doron's recent books (Financial Technology and the Law: Combating Financial Crime (Springer, 2022), co- edited with Louis de Koker, and Global Counter-Terrorist Financing and Soft Law: Multi-Layered Approaches (Edward Elgar, 2020)), along with his journal and chapter publications, focus on international AML/CTF standards and the mechanisms for their effective implementation and compliance at the national level.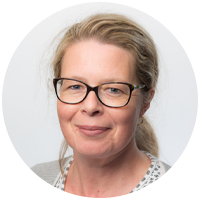 Rosemary Langford
Dr Rosemary Teele Langford is a Professor at Melbourne Law School, University of Melbourne, where she teaches a range of subjects including Corporations Law and Corporate Governance and Directors' Duties. In the last three years, she has been undertaking a project on the governance and regulation of charities funded by the Australian Research Council. Rosemary has published and presented nationally and internationally on the topics of directors' duties, fiduciary duties and governance and regulation of charities. Her publications include Directors' Duties: Principles and Application (Federation Press, 2014) and Company Directors' Duties and Conflicts of Interest (Oxford University Press, 2019), as well as articles in the Law Quarterly Review, Cambridge Law Journal, Modern Law Review, University of New South Wales Law Journal and Sydney Law Review. She is a member of the Corporations Committee and Not-for-Profit Law Committee of the Law Council of Australia and of the Laws Committee of the Australian Institute of Company Directors, as well as editor of the directors' duties section of the Company and Securities Law Journal. Prior to joining academia, Rosemary practised with Arthur Robinson & Hedderwicks (now Allens Linklaters).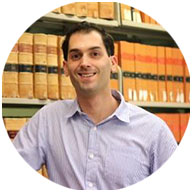 Ian Murray 
Dr Ian Murray is an Associate Professor at the University of Western Australia Law School where he teaches and researches in Taxation and Not-for-profit Law, with a focus on the intersection between Not-for-profit Law, Tax and Corporate Governance. He has a number of years' experience as a practitioner and practical experience in the regulatory and governance issues faced by not-for-profits, having been a not-for-profit board member of various organisations for over 10  years. He is currently Board Chair of the Charity Law Association of Australia and New Zealand. Ian has published widely on charity tax concessions, charity regulation, native title charities, accumulation of assets by charities, tax administration and resource taxation from the perspectives of tax policy, equity, trusts, property law, corporations law and regulatory theory.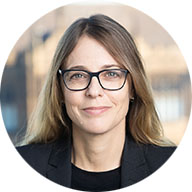 Natalie Silver 
Dr Natalie Silver is a Senior Lecturer at the University of Sydney Law School. Her research focuses on not-for-profit law and regulation; in particular, charitable giving and its intersection with tax law, contract law, and inheritance law. She is a board member of the Charity Law Association of Australia and New Zealand. Natalie was awarded her PhD from the Australian Centre for Philanthropy and Nonprofit Studies at QUT in 2016 on the tax treatment of Australian cross-border donations, which received an Outstanding Thesis Doctoral Award. She also holds a Master of Laws from Harvard Law School. Natalie previously worked in New York as a philanthropic advisor and grantmaker at JPMorgan private bank, the Jewish Funders Network and The Atlantic Philanthropies. She was also a corporate attorney at Kirkland & Ellis in New York.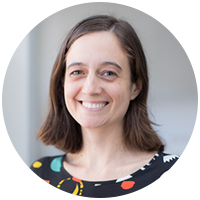 Linda Steele
Linda Steele is an Associate Professor in the Faculty of Law at the University of Technology Sydney. She is a socio-legal scholar whose research focuses on the role of law, human rights and transitional justice in perpetration and redress of violence against disabled people. Dr Steele leads a program of research 'Truth Justice Repair' through which she is exploring how we reckon with and repair harms associated with violence, institutionalisation and segregation of disabled people, including through collaborative research with Disabled People's Organisations. Current projects under this program include: reparations for people living with dementia in residential aged care (with Kate Swaffer, People with Disability Australia and Dementia Alliance International), learning and remembering about disability institutions (with Phillippa Carnemolla and Council for Intellectual Disability), and redressing reproductive violence against women with disability (with Women with Disabilities Australia). Dr Steele is currently co-editing (with Elisabeth Punzi) Sites of Conscience: Place, Memory, and the Project of Deinstitutionalization (forthcoming 2024, UBC Press). She is the author of Disability, Criminal Justice and Law (2020, Routledge). Dr Steele is a co-convenor of the UTS Feminist Legal Research Group and on the leadership team of the UTS Disability Research Network.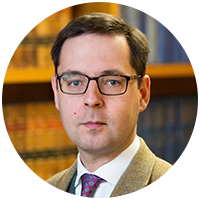 Warren Swain
Warren Swain is a Professor of Law at the Faculty of Law at the University of Auckland. He is Deputy Dean. Educated at Hertford College, Oxford, he lectured at Hertford College and the Universities of Birmingham and Durham in the UK and was a Professor at the TC Beirne School of Law, the University of Queensland. He is a Life Member of Clare Hall, University of Cambridge and was elected a Fellow of the Royal Historical Society in the UK in recognition of his contribution to historical scholarship. He has widely published on both modern private law and the history of private law. He has published a number of books including, The Law of Contract 1670-1870 with the Cambridge University Press. In 2023 an edited collection with Sagi Peari, Rethinking Unjust Enrichment: History, Sociology, and Theory published by the Oxford University Press will appear this year.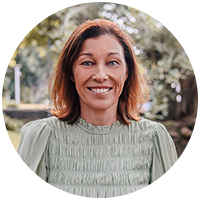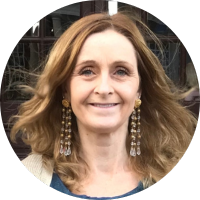 Kim D Weinert
Dr Kim D Weinert is an Adjunct Fellow at Griffith University's Law Futures Centre and a member of the University of Queensland Business School's Social Impact Hub. Kim's research focuses on a critical examination of not-for-profit law and governance.
Sarah Wilson
Sarah Wilson is a Senior Lecturer in Law at York Law School, University of York, UK. After reading Law at Cardiff Law School she commenced studies in Modern British History gaining a MA (History) and PhD (History) before taking up a number of posts in UK Law Schools. Sarah's 2014 monograph The Origins of Modern Financial Crime: Historical foundations and current problems in Britain was a multi-disciplinary analysis of the legal and societal challenges presented by financial crime, with this also looking to highlight possibilities for cross-disciplinary analysis arising from financial crime's inherently interdisciplinary qualities. A further core dimension of this work lay in its aspirations to promote greater utilization of history and historical methodology across legal scholarship and legal education. Sarah has published widely in the sphere of financial crime and financial regulation more broadly, and in addition to this work having distinctively cross disciplinary and cross temporal dimensions, it is also strongly international in focus, with Sarah's interest in this regard being focused particularly on the APAC Region.  Sarah also has research interests in trusts law, and particularly concentrated on 'Trusts, Equity, and Commerce', published e.g. in Arvind and Steele Tort Law and the Legislature (Hart, 2013) and is currently writing up an analysis of the influence of commercial use of trusts and equitable principles for the shape and character of 21st century English trusts law. Sarah is also currently collaborating on a historical project drawing on 19th century trusts law with historians from Stirling and Ulster Universities.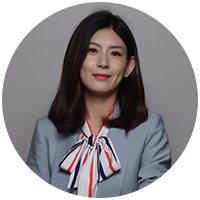 Shaoming Zhu
Dr Shaoming Zhu is a legal scholar and currently a lecturer at the University College Cork School of Law. She is the author of two academic books. Her publications, including books, journal articles, blogs, and funded research projects focus on charity law, non-governmental sectors and global governance, conflicts of law, conflict management and negotiations, etc. She is also an advocate of inclusive global governance and the Founder and President of the Foundation for Law and International Affairs based in Washington D.C. She works to advocate for empowering individuals and non-governmental sectors in global governance and implementing inclusive decision-making and conflict-dissolving mechanics in transnational projects.