Self-determination and the Implications of the Chagos Advisory Opinion
Presented by the Marine and Shipping Law Unit, Centre for Public, International and Comparative Law and International Law Association (QLD branch).
The ICJ's Chagos Advisory Opinion offers a thorough re-evaluation of the normative content of right to self-determination and its relationship with the principle of territorial integrity in situations where decolonization has been frustrated. In particular, in its Opinion, the Court established how, and when, self-determination became a norm of customary international law as well as confirming the manner in which it could be exercised, (and by whom), in such settings. Moreover, in their Separate Opinions, a number of judges supported the claim that self-determination has become a peremptory norm of international law (jus cogens) – a radical argument that was also advanced by many States that participated in the advisory proceedings.
This presentation assesses the resonance of these authoritative sources – and the more radical contentions advanced during the Chagos Case – for the exercise of the right to self-determination in the colonial context and for international law more generally.
Speaker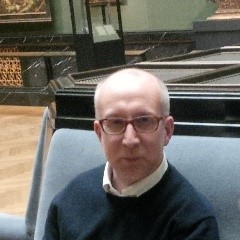 Dr Stephen Allen is a Senior Lecturer in Law at Queen Mary, University of London. He is also a qualified barrister and maintains a Door Tenancy at 5 Essex Court Chambers, London.
His main scholarly interests lie in the field of Public International Law. His books include: The Chagos Islanders and International Law (Hart, 2014) and Title to Territory in International Law: A Temporal Analysis (Ashgate, 2003, with Joshua Castellino). He has jointly edited several books including: The Oxford Handbook of Jurisdiction in International Law (OUP, in press, 2019); The Rights of Indigenous Peoples in Marine Areas (Hart, in press, 2019); Fifty Years of the British Indian Ocean Territory: Legal Perspectives (Springer, 2018); and Reflections on the UN Declaration on the Rights of Indigenous Peoples (Hart, 2011).
About MASLU events
The Marine & Shipping Law Unit (MASLU) is a community of scholars within the TC Beirne School of Law at The University of Queensland. We aim to achieve international recognition for scholarship, research and consultative skills in maritime law, international law of the sea, and related areas.
Venue
Sir Gerard Brennan Room (W353)
Level 3, Forgan Smith building
The University of Queensland
St Lucia campus