Coffee Conversations with Shaun Restorick-Barton
20 August 2019

10:15am

–

11:30am
About Shaun Restorick-Barton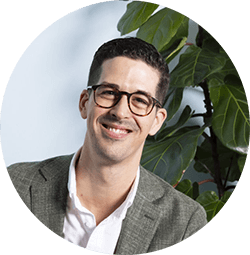 A passionate "New Law" practitioner, Shaun Restorick-Barton's work focuses on implementing a disruptive method of providing traditional legal services. Heading up the Brisbane Law Squared office, Shaun is passionate about working with scale-ups, entrepreneurs, and high-growth businesses to assist them in reaching their potential. His main areas of corporate practice involve helping clients navigate the exciting world of private and crowd-sourced capital raising, and manage their co-founder, director, and shareholder relationships.
As an advocate of the legal industry giving back to the community via education and mentorship, Shaun spends a significant amount of time presenting to entrepreneurs at various accelerators, hackathons, co-working spaces and universities. He has a passion for education and is driven to empower his clients, both fledgling and established, through greater access to legal information.
Join Shaun on Tuesday 20 August at 10.15am and hear about the exciting innovation and opportunities available within New Law and the rapidly expanding startup community. Shaun is incredibly approachable and loves to share his knowledge with students.
Visit LawSquared to learn more about Shaun.
What you'll get out of this session
Learn what it means to practice 'New Law'
Find out what it's like to work start-ups, entrepreneurs and high growth businesses
How you can give back through education
Discover the different career pathways available to law students 
Ask questions and build your professional network with a key industry professional
Free coffee!
Important information
Places at any Coffee Conversation are limited, so please do not register for the event unless you are definitely going to attend, otherwise you are taking up someone else's spot. 
About Coffee Conversations Series
Coffee Conversations is a series of great monthly guests working in the law and other related fields sharing their stories with you. They are an informal and relaxed opportunity to converse with professionals who have had interesting lives and careers.
Regardless of what you do beyond university, good conversational skills are critical to learning, generating opportunities, and social fluency. Conversations are integral to effective communication, to relationships and to the exchange of thoughts and ideas. Through conversations, we collaborate, resolve conflict, and create new possibilities.
So come along for a free cup of coffee to meet wonderful people and practice your conversational skills with them and each other. Note - Coffee Conversations are not presentations.  Students are expected to show interest and be curious, actively listen, and respect others.  
Stay tuned for news of the conversation guests, and monthly dates.
Venue
Cafe inside UQ Sport Aquatic Centre
The University of Queensland
St Lucia campus