Coffee Conversations with Richard Gifford
23 September 2019

10:15am

–

11:30am
About Richard Gifford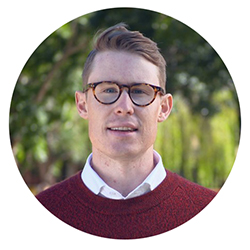 Richard is a co-founder of not-for-profit legal innovation think tank The Legal Forecast as well as a collaborative abuse lawyer working for Donaldson Law. Richard has worked in human rights, criminal law and now personal injuries law. Richard also is lecturing at the University of Southern Queensland in "Emerging Legal Technologies and Practice".
Having done internships with human rights lawyer Jennifer Robinson working on Julian Assange's legal case in 2014, working at the DPP from 2015 to 2017, as well as an anti-death penalty advocate for Reprieve, he has a strong passion for social justice and due process.
The Legal Forecast is Richard's creative outlet and he thoroughly enjoys leading a national team of volunteers passionate about social change and innovation in the profession.
Richard is looking forward to talking to students about following alternative career paths outside of Eagle St and being prepared to think disruptively about our profession. He is passionate about having open conversations about how we are feeling as lawyers and destigmatising mental health issues.
What you'll get out of this session
Hear from a law grad working in both the not-for-profit and private sectors
Find out about Richard's experience working on Julian Assange's legal case
Learn how to think disruptively about the profession
Discover the different career pathways available to law students 
Ask questions and build your professional network with a key industry professional
Free coffee/chai or hot beverage of choice
Venue
Cafe inside UQ Sport Aquatic Centre
The University of Queensland
St Lucia campus