Coffee Conversation with Dan Creasey
20 March 2020

10:45am

–

12:00pm
Registration:
20 January 2020
–
16 March 2020
Register now and come along for a free coffee and casual conversation with an industry professional at our first Coffee Conversation for 2020.
Open to all students, you will be given the opportunity to ask our guest any questions that spring to mind in a relaxed settling, and gain first-hand advice from an expert in their field.
About Dan Creasey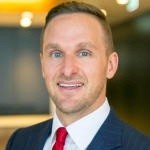 Dan has been involved in delivering significant pro bono, volunteering, charitable and community engagement projects internationally for almost 15 years, often in partnership with commercial clients. As such, he is looking forward to talking to students interested in commercial and pro bono law alike.
Currently, Dan is the Head of Pro Bono and Community Impact at King Wood & Mallesons (KWM), leading a team of pro bono and social impact experts. Prior to KWM, he has had an impressive career as Partner at Colin Biggers & Paisley, as well as Asia Pacific Pro Bono Director for DLA Piper.
Practicing in areas of Poverty Law (including housing/tenancy rights and domestic violence); Public Interest Law/Human Rights Litigation; Insurance Litigation; and Practice Management, Dan has worked alongside many of the largest charities, non-profits and CLCs around the world. Not to mention across a vast variety of jurisdictions including Australia, Myanmar, China, Japan, Laos, Cambodia to name a few.
Some of those organisations include:
The Smith Family
CARE Australia
Australian Red Cross
Arts Law Centre
UN Women AU
Human Rights Law Centre
Youth Law Australia
Australian Conservation Foundation
Justice Without Borders and
Australian Human Rights Commission.
Visit Dan Creasy's profile on LinkedIn
Who should attend
Coffee Conversations are open to all students as we encourage a diverse range of learning throughout your career at UQ. In particular, Dan Creasy will be of interest to students who:
are interested in working with charities and NFPs, both in Australia and abroad
want to find out more about responsible business practices
want to discover how to incorporate pro bono work into a legal career
want to network with a key industry professional
Register
Registrations open in February
About Coffee Conversations Series
Coffee Conversations is a series of monthly boutique events featuring expert guests working in the law and other related fields.

Encouraged to speak openly and answer any questions students might have, Coffee Conversationalists bring a wealth of experience, knowledge and surprising relatability to these sessions.

Regardless of the conversationalist's background, this series provides a unique environment for students to develop confidence, critical thinking, social fluency and conversation techniques – important skills needed in any profession.

All students attending will receive a free coffee or tea while they soak up the experience.

What are you waiting for? Register now.

Note - Coffee Conversations are not presentations. These are informal settings whereby students are encouraged to show interest, be curious, actively listen, and respect others.