Coffee Conversations with Dan Creasey [Virtual]
20 April 2020

1:00pm

–

2:00pm
Due to public health concerns around COVID-19, Coffee Conversations in its traditional format has been cancelled. Dan Creasey, however, is free to answer any and all of your questions online, so why not submit one today and he'll answer it in the webinar!
About Coffee Conversations
Coffee Conversations is a series where UQ students can speak to expert guests working in the law profession, and ask questions in a casual format. So grab a cuppa and join us!
About Dan Creasey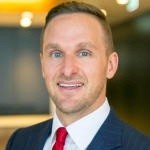 Dan has been involved in delivering significant pro bono, volunteering, charitable and community engagement projects internationally for almost 15 years, often in partnership with commercial clients. As such, he is looking forward to talking to students interested in commercial and pro bono law alike.
Currently, Dan is the Head of Pro Bono and Community Impact at King Wood & Mallesons (KWM), leading a team of pro bono and social impact experts. Prior to KWM, he has had an impressive career as Partner at Colin Biggers & Paisley, as well as Asia Pacific Pro Bono Director for DLA Piper.
Practicing in areas of Poverty Law (including housing/tenancy rights and domestic violence); Public Interest Law/Human Rights Litigation; Insurance Litigation; and Practice Management, Dan has worked alongside many of the largest charities, non-profits and CLCs around the world. Not to mention across a vast variety of jurisdictions including Australia, Myanmar, China, Japan, Laos, Cambodia to name a few.
Some of those organisations include:
The Smith Family
CARE Australia
Australian Red Cross
Arts Law Centre
UN Women AU
Human Rights Law Centre
Youth Law Australia
Australian Conservation Foundation
Justice Without Borders and
Australian Human Rights Commission.