Join us for an invigorating discussion about career development with a panel of successful women from the legal profession. Navigating the path of career progression is the ultimate challenge for women who aspire to senior roles in the legal profession. The UQ Law School is excited to present a panel of women who have successfully navigated their own pathways and are willing to share their experience, wisdom and advice with fellow women lawyers. It is an annual event organised by the UQ Law School and generously sponsored and supported by Clayton Utz.
Attendance
In-person: [sold out] Please arrive at Riparian Plaza at 5.30pm for a 6pm start.
Catering: Complimentary drinks and canapes will be available upon arrival. 
Online: This event will begin at 6pm for online attendees.
Tickets: [sold out] In-person tickets are strictly limited and are available to UQ students only. We warmly welcome all other parties to join via webinar.
About the speakers
Master of Ceremonies
Kathryn Pacey
Partner, Clayton Utz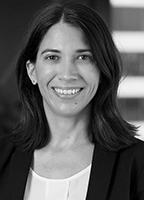 Kathryn Pacey is a partner in the environment and planning team at Clayton Utz.  Kathryn specialises in environmental assessment, major project approvals, incident management, environmental litigation and regulatory issues. Kathryn has advised on the most significant infrastructure projects delivered in Queensland in the last 15 years, including transport, water, energy and community infrastructure projects.
Kathryn also assists clients in responding to environmental incidents and compliance issues, including managing investigations and interfaces with the regulator.
Panellists
The Honourable Justice Anthe Philippides
Her Honour has been a judge of the Supreme Court for over 19 years.  She graduated from UQ with a BA and LLB, receiving the University Medal in Law, and from Cambridge University with a LLM.  Over her career, she achieved many firsts.  She was the first woman of non-Anglo Celtic background to become a barrister in Queensland and to be appointed a Senior Counsel in Australia.  She was the first woman to be elected President of the Maritime Law Association of Australia and New Zealand. Her appointment to the Supreme Court in 2000, and subsequently to the Queensland Court of Appeal in 2014, marked the first appointments of a woman of immigrant parents to a superior court and to an appellate court in Australia.
She is a long standing advocate for diversity and inclusion in the law. Recently, she established the first Cambridge Australia Scholarship in Queensland for post graduate study in law. She is the Queensland Patron of the Hellenic Australian Lawyers Association. In 2017 she founded the Music and the Arts Circle, providing access to the arts and social support to indigenous law students and young professionals. She is patron of The Legal Forecast - Creative and of the Law Orchestra Queensland.
Annie Leeks
Partner, Jones Day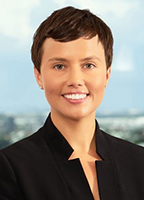 Annie Leeks has in-depth experience in high-pressure litigation and arbitration having acted for major corporations across a wide range of industries, including health care, mining, energy, financial services, aviation, sports, and construction. Annie has a particular focus on resolving and managing high-stakes disputes for energy sector clients with cross-border operations, including in Australia and across in the Asia-Pacific region.
Prior to joining Jones Day, Annie was lead legal counsel and privacy officer at a major airline. She has also worked at top-tier international law firms in Canada, the United Kingdom, and Australia.
Kiri Parr
Founder and owner of Kiri Parr Pty Ltd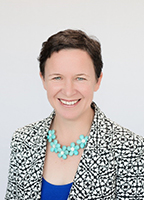 Senior Fellow, University of Melbourne
Kiri is passionate about improving outcomes in the construction industry and has established her own consultancy practice, Kiri Parr Pty Ltd.
Prior to establishing her own company, Kiri spent more than 20 years' as a construction lawyer, initially in private practice and followed by 15 years as the Regional General Counsel for Arup.  Kiri was also on the board of Consult Australia, for 6 years and was President from 2017 to 2019.  
In 2014 and 2015, Kiri was named in Australia's most powerful part-timers list published by Women's Agenda and from 2015 to 2019 Kiri has been included in Doyle's Leading In-House Construction Lawyers in Australia.
Kiri is also a Senior Fellow at the University of Melbourne law school lecturing in the Masters course "Major Projects – the Legal Interfaces" and is actively involved in the Queensland Law Society Ethics Committee and the FIDIC Contracts Committee. 
Ms Jen O'Farrell
Chief Executive Officer, Crime and Corruption Commission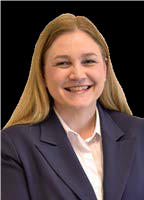 As Chief Executive Officer (CEO), Jen is responsible for managing the overall operations and resources of the Crime and Corruption Commission.
Jen has more than 20 years' experience working in both the public and private sectors and has held senior positions in the Departments of Housing, Emergency Services and Transport and Main Roads.
For any enquires please contact lawlife@uq.edu.au.
Sponsored and supported by Clayton Utz

Venue
Clayton Utz
Level 28, Riparian Plaza
71 Eagle Street Brisbane

And online via webinar.