About the speaker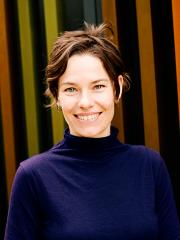 Monica is the Director of the UQ Pro Bono Centre having worked previously in the community legal sector advising clients across a range of areas of law including housing, disability, mental health and public space law. As Director, Monica coordinates the Law School's Clinical Legal Education program and is involved in pursuing pro bono legal opportunities for law students. As a former clinic coordinator, Monica has taught students in clinical legal settings including the QPILCH Mental Health Law Clinic and the Homeless Persons' Legal Clinic.
Recently, Monica was awarded the 2020 Queensland Law Society Award for Best Feature Article on #climateconscious lawyering. Out of a field of five shortlisted candidates, Monica took the cake for her work in Proctor. The award recognises the excellence of standalone articles that generate debate by connecting the subject matter to a bigger regional or global issue. Read the article.
About The Witness Box
The Witness Box is an online series where UQ Law students interview noteworthy guests working in the profession. Released weekly and housed online 24/7, this series offers students, staff, alumni and professionals an opportunity to explore several organisations and specialties within the profession. Student interviewers also have the chance to establish a connection with their interviewees.
Whether you're staff, a student or the public, we're always looking for questions to ask in this series, so dive into the upcoming schedule below, and be sure to submit your questions online.
Plus, if you're a UQ Law student and want to delve deeper than each guest's area of expertise, the challenges their industry faces and the available career paths, register your interest to become a student interviewer today. You will no doubt develop your soft skills and create great connections.