About Coffee Conversations
Coffee Conversations is a series where UQ students can speak to expert guests working in the law profession. Encouraged to speak openly and answer any questions students might have, Coffee Conversationalists bring a wealth of experience, knowledge and surprising relatability to these sessions. Submit your questions anonymously before the session below, or speak directly to the guest live! Whatever you do, be sure to grab a cuppa and join us! 
Registered guests will receive an online link before the event starts, and a reminder to tune in.
About the speaker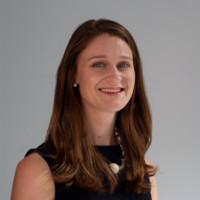 Clementine graduated from UQ Law in 2015 and has an impressive career to date. Following graduation, Clementine took a role as a Cyber and Information Security Analyst at the Department of Defence in Canberra where tasks included delivering briefings to senior Government officials, representing the organisation at international meetings and producing complex assessments and findings to senior leaders and analysts across Government.
In 2017 she relocated to London and started work at Luminance Technologies, within the start-up's first year of business. Fast forward three years, and Clementine is now the Head of Account Management and leading the adoption and strategic planning with Luminance clients globally.
Luminance is now the leading AI platform for the legal industry, and in 2019 was valued at USD $100 million.
Join us to discuss how law and technology work together, and how students can better prepare after graduation.