Coffee Conversations - Australian Government Solicitor (AGS) Panel
20 August 2020

10:00am

–

11:00am
About Coffee Conversations
Coffee Conversations is a series where UQ students can speak to expert guests working in the law profession. Encouraged to speak openly and answer any questions students might have, Coffee Conversationalists bring a wealth of experience, knowledge and surprising relatability to these sessions. Submit your questions anonymously before the session below, or speak directly to the guest live! Whatever you do, be sure to grab a cuppa and join us! 
Registered guests will receive an online link before the event starts, and a reminder to tune in.
About AGS
Australian Government Solicitor (AGS) is Australia's pre-eminent provider of legal services to the Australian government and its agencies. AGS is a fully commercial and competitive law practice, operating within the Australian Government Attorney-General's Department.
AGS is one of Australia's largest national legal services providers, with offices in every capital city and approximately 320 lawyers who cover some 40 different areas of law related to government.
About the guests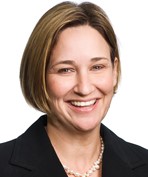 Jane Lye | Senior Executive Lawyer
Jane has more than fifteen years of experience with AGS, acting for the Commonwealth in applications, trials and appeals brought before the courts, including the High Court. She is team leader of more than 30 lawyers in AGS Dispute Resolution's Tax team and, since February 2013, has been Director of AGS Brisbane, comprising more than 50 staff.
She has worked extensively on tax litigation since 2010 and has specialist expertise in judicial review matters. She provides specialist advice on judicial review and other administrative law matters, including FOI and privacy and has undertaken Privacy Impact Assessments (PIAs) for a number of agencies. She has acted for the Great Barrier Reef Marine Park Authority in a number of matters, such as defending a challenge brought by Queensland Nickel to the inclusion of Halifax Bay in the Park and successfully managed the claim brought by the Commonwealth following the grounding of the vessel, the Shen Neng 1, in the Great Barrier Reef Marine Park causing substantial damage to the coral and marine environment.
Jane is also chair of the South Queensland committee of the Australian Government Leadership Network. She is also an accredited trainer and designs and presents legal seminars on administrative law matters. She was a finalist In-house Lawyer of the Year, in the Lawyers Weekly Women in Law Awards (2017).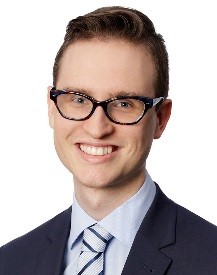 Nicholas Pokarier | Lawyer
Nick returned to AGS as a lawyer at the beginning of 2020. This followed a year's leave to serve as Associate to the Hon. Justice Greenwood at the Federal Court of Australia. Before undertaking his Associateship, Nick had been a paralegal at AGS for 3 years working mainly on tax matters, particularly in routine debt recovery.
Nick practices across a variety of areas with a focus on matters litigated in the Federal Court and the Administrative Appeals Tribunal (AAT) in the tax, native title and law enforcement contexts.
Nick graduated from the University of Queensland with a Bachelor's Degrees in Laws and Arts. During his undergraduate studies, Nick also studied at the University of Glasgow, the University of Tennessee and completed work with the Comité Maritime International in Italy.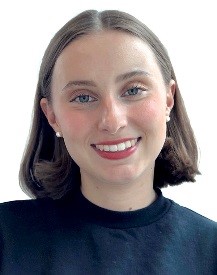 Alice Robertson | Paralegal
Alice joined AGS in 2018 as a paralegal. Alice provides extensive paralegal support to lawyers across various Dispute Resolution practice areas in Brisbane and interstate.
Alice's work includes preparing and collating Administrative Appeals Tribunal and Federal Court documents, drafting briefs to Counsel, legal research, document review, assisting lawyers with various tasks in preparation for hearings, and arranging for Court documents to be filed. 
Alice is in her final year of a Bachelor of Commerce and Law at UQ.