About the speaker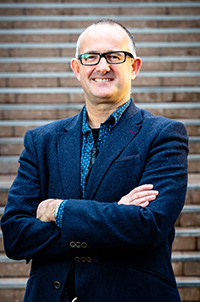 Simon practises predominantly in the areas of trade practices, consumer law, financial services, tort law, workers' compensation and administrative law.  He appears in both State and Federal Courts and tribunals.
Prior to his call to the Bar, Simon was Australian Deputy Telecommunications Ombudsman, a role he held from 2006 until 2010. His responsibilities in that role included the arbitration of disputes, and the conduct of investigations.
Simon has practised as a solicitor in New South Wales (1992-1996) and Queensland (1996-2006), specialising in dispute resolution. He is a graduate of the University of Queensland, where he completed a BA in 1989 and an LLB (Hons) in 1991.
Simon was a founding member of the Queensland Public Interest Law Clearing House (now LawRight), and has served on numerous boards and committees of organizations in the legal and community sectors over the years. He is currently a member of the Law Council of Australia's Consumer Law Committee.
Simon is also the author of three novels: The War Artist (2019), Closer to Stone (2012) and The Comfort of Figs (2008). His first novel, The Comfort of Figs, set in his adopted home of Brisbane, explores the changes to landscape that come with the creation of cities. After graduating from university he spent six months hitch-hiking across the Sahara into West Africa. His experiences in Algeria when civil war broke out there informed his second novel, Closer to Stone, which deals with the effects of extreme beliefs. His third novel, The War Artist – a love story – interrogates the human cost of war and violence.
About The Witness Box
The Witness Box is an online series where UQ Law students interview noteworthy guests working in the profession. Released weekly and housed online 24/7, this series offers students, staff, alumni and professionals an opportunity to explore several organisations and specialties within the profession. Student interviewers also have the chance to establish a connection with their interviewees.
Whether you're staff, a student or the public, we're always looking for questions to ask in this series, so dive into the upcoming schedule below, and be sure to submit your questions online.
Plus, if you're a UQ Law student and want to delve deeper than each guest's area of expertise, the challenges their industry faces and the available career paths, register your interest to become a student interviewer today. You will no doubt develop your soft skills and create great connections.