About the speaker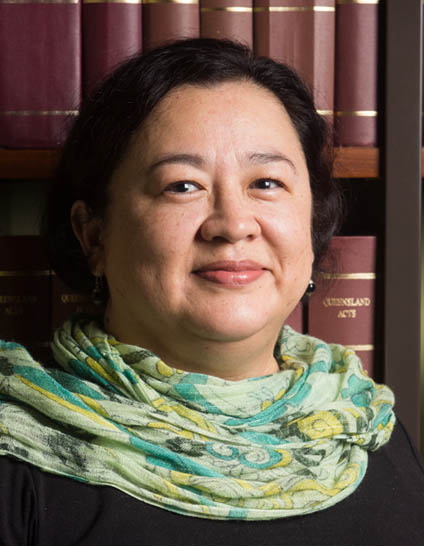 Nitra was called to the Bar in March 2006 and took silk in 2019.  Nitra holds a Bachelor of Arts and a Bachelor of Laws (Hons), University of Queensland.
Nitra practices almost exclusively in public law, particularly in the areas of administrative and constitutional law, native title law, migration law, freedom of information law and human rights law.
Prior to being called to the Bar, Nitra practiced as a solicitor, first as a commercial litigator with Clayton Utz and then in the community legal sector specialising in migration and refugee law.
Nitra is a former Chair of the Bar Association of Queensland's Migration Law Committee and continues to serve on the committee.  She is a Board Member of the Refugee and Immigration Legal Service.
About The Witness Box
The Witness Box is an online series where UQ Law students interview noteworthy guests working in the profession. Released weekly and housed online 24/7, this series offers students, staff, alumni and professionals an opportunity to explore several organisations and specialties within the profession. Student interviewers also have the chance to establish a connection with their interviewees.
Whether you're staff, a student or the public, we're always looking for questions to ask in this series, so dive into the upcoming schedule below, and be sure to submit your questions online.
Plus, if you're a UQ Law student and want to delve deeper than each guest's area of expertise, the challenges their industry faces and the available career paths, register your interest to become a student interviewer today. You will no doubt develop your soft skills and create great connections.