Susannah Wilkinson, Digital Law Lead (Australia & Asia), Herbert Smith Freehills
28 September 2020 12:00pm
About the speaker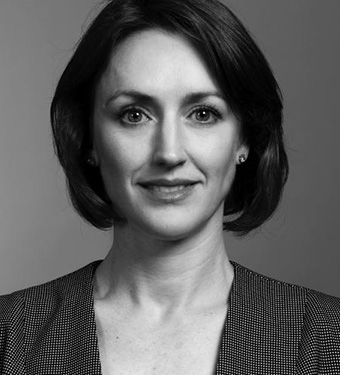 Susannah has over 16 years' experience advising major clients on road, infrastructure, renewable energy and oil & gas projects and automation, and has practised with leading firms in Australia, the UK and Russia. 
Susannah is driving the development of smart legal contracts in conjunction with the industry collaboration through the Australian National Blockchain. She is a key member of the global Connected and Autonomous Vehicle team with experience advising clients on procurement of autonomous equipment. 
Having worked across multiple jurisdictions, Susannah uses her experience to assist clients navigate complex transactions.
She has advised the private sector and government in on all aspects of major infrastructure projects, including public-private partnerships, project development, large-scale procurement, market-led proposals, acquisitions, financing and divestments, construction and operational matters. 
Susannah's recent experience includes advising: 
The developer of the Forest Wind, 1200MW wind farm in Queensland as a market-led proposal
A major resources company on procurement of autonomous haulage capabilities
Transurban Queensland on the major road upgrade to Logan Motorway as the first successful market-led proposal to the State of Queensland
Transurban Queensland on the construction of a road upgrade to the Inner City Bypass under the Brisbane City Council's Innovative Proposal Policy framework
advising on numerous renewable energy projects
advising on the acquisition of multiple toll road assets in Brisbane.
About The Witness Box
The Witness Box is an online series where UQ Law students interview noteworthy guests working in the profession. Released weekly and housed online 24/7, this series offers students, staff, alumni and professionals an opportunity to explore several organisations and specialties within the profession. Student interviewers also have the chance to establish a connection with their interviewees.
Whether you're staff, a student or the public, we're always looking for questions to ask in this series, so dive into the upcoming schedule below, and be sure to submit your questions online.
Plus, if you're a UQ Law student and want to delve deeper than each guest's area of expertise, the challenges their industry faces and the available career paths, register your interest to become a student interviewer today. You will no doubt develop your soft skills and create great connections.