Rebecca Ananian-Welsh in Conversation with Peter Greste
11 September 2020

4:00pm

–

5:00pm
Press Freedom and National Security - the 2020 Paul Bourke Presentation by Rebecca Ananian-Welsh, in conversation with Peter Greste
with an introduction by Professor Deborah Terry AO, UQ Vice Chancellor and President  (YouTube, 42m)
---
About the event
After successive police raids on journalists in 2019, Australia dropped 5 places (to 26) in the World Press Freedom Index. Marcus Strom of the Media, Entertainment and Arts Alliance declared the drop highlighted that Australia was going backwards.
"Overseas observers are recognising what Australians already know: that press freedom in our country is under sustained assault," Strom said.
Despite press freedom being a central pillar to public accountability and free speech, the legal protections found in other liberal democracies are absent in Australia.
National security laws have further eroded these freedoms by blocking access to information, criminalising dealings with and publishing certain information, and enabling authorities to track and monitor journalists.
In this interview, award-winning journalist, press freedom advocate and UNESCO Chair in Journalism and Communications, Professor Peter Greste, speaks with 2019 Paul Bourke Award winner Dr Rebecca Ananian-Welsh about an interdisciplinary research project which maps and unpacks the impacts of Australian national security law on press freedom. In doing so, the project examines the relationship between the law and journalistic process, identifies how legislation 'chills' speech, and sets a path for law reform to support Australian media in its critical fourth estate role.
Dr Rebecca Ananian-Welsh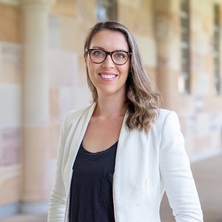 Dr Rebecca Ananian-Welsh is a constitutional law scholar and Senior Lecturer at UQ Law with combined expertise in the Australian judiciary and national security law. She has published widely in these fields, including two edited collections as well as articles in leading journals such as the Sydney Law Review, Melbourne University Law Review, Public Law Review and more.
In 2019, she was awarded the Academy of Social Sciences in Australia's Paul Bourke Award for Early Career Research and a UQ BEL Faculty research award, in recognition of her research in national security, press freedom and fair trial rights. Her book 'The Tim Carmody Affair: Australia's Greatest Judicial Crisis' (co-authored with Gabrielle Appleby and Andrew Lynch), was shortlisted for a 2017 Queensland Literary Award.
Professor Peter Greste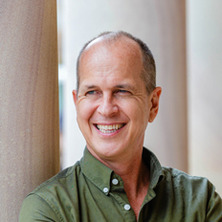 Professor Peter Greste is an award-winning foreign correspondent who spent 25 years working for the BBC, Reuters and Al Jazeera in some of the world's most volatile places. From Afghanistan, to Latin American, Africa and the Middle East, he reported from the frontlines and beyond, although he is best known for becoming a headline himself, when he and two of his colleagues were arrested in Cairo while working for Al Jazeera, and charged with terrorism offences. In letters smuggled from prison, he described the arrests as an attack on media freedom. The letters helped launch a global campaign that eventually got them released after more than 400 days in prison.
He has since become a vocal campaigner and advocate for media freedom – a stance that has earned him awards from Britain's Royal Television Society, the Walkley Foundation, the RSL's ANZAC Peace Prize, the Australian Human Rights Commission's Human Rights Medal, and the International Association of Press Clubs' Freedom of Speech Award. He has written about his experiences in Egypt and what he regards as the global war on journalism in a book, The First Casualty.
About the lecture series
The Paul Bourke Lectures are named in honour of the late Paul Francis Bourke (1938–1999), President of the Academy of the Social Sciences in Australia from 1993–1997. These lectures are presented each year by the recipients of the previous year's Paul Bourke Awards for Early Career Research.
This lecture is jointly hosted by the Academy of the Social Sciences in Australia and The University of Queensland School of Law, and School of Communication and Arts.
About Featured events
A selection of events relevant to law students, practitioners and staff hosted in collaboration with organisations outside the UQ School of Law.