Molly Thomas, Legal Consultant at the International Criminal Court (The Hague)
About the speaker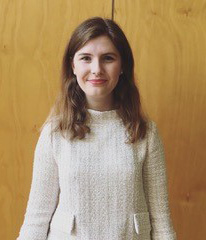 Molly Thomas is a Legal Consultant at the International Criminal Court in The Hague, Netherlands. She currently works on the Defence Legal Team in The Prosecutor v. Al Hassan Ag Abdoul Aziz Ag Mohamed Ag Mahmoud, a trial concerning alleged war crimes and crimes against humanity committed in Mali.
She also serves as Editor-in-Chief of the ILA Reporter, the official blog of the International Law Association (Australian Branch), and on the Editorial Committee of the Australian International Law Journal.
She holds a Bachelor of Arts (French & Spanish) and Bachelor of Laws (Honours I) from The University of Queensland, where she graduated as Valedictorian of Law in July 2018, and a Graduate Diploma of Legal Practice from the College of Law. While at university, she competed in the Philip C. Jessup International Law Moot Court Competition and the ALSA Red Cross International Humanitarian Law Moot, served on the executives of the University of Queensland Law Society, Justice and the Law Society, the Australian Legal Philosophy Students' Association and the University of Queensland International Law Society; and was a Finalist for Law Student of the Year at the 2018 Australian Law Awards.
About The Witness Box
The Witness Box is an online series where UQ Law students interview noteworthy guests working in the profession. Released weekly and housed online 24/7, this series offers students, staff, alumni and professionals an opportunity to explore several organisations and specialties within the profession. Student interviewers also have the chance to establish a connection with their interviewees.
Whether you're staff, a student or the public, we're always looking for questions to ask in this series, so dive into the upcoming schedule below, and be sure to submit your questions online.
Plus, if you're a UQ Law student and want to delve deeper than each guest's area of expertise, the challenges their industry faces and the available career paths, register your interest to become a student interviewer today. You will no doubt develop your soft skills and create great connections.