Coffee Conversations with Geoff Kennedy, Crime and Corruption Commission
20 October 2020

12:30pm

–

1:30pm
About Coffee Conversations
Coffee Conversations is a series where UQ students can speak to expert guests working in the law profession. Encouraged to speak openly and answer any questions students might have, Coffee Conversationalists bring a wealth of experience, knowledge and surprising relatability to these sessions. Submit your questions anonymously before the session below, or speak directly to the guest live! Whatever you do, be sure to grab a cuppa and join us! 
Registered guests will receive an online link before the event starts, and a reminder to tune in.
About the speaker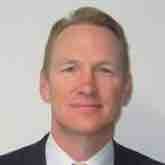 Geoff Kennedy is currently a Legal Director at the Crime and Corruption Commission where he manages a team providing legal services to the CCC teams investigating corrupt activities in Queensland.
Geoff has over 20 years' experience as an investigative lawyer responsible for managing teams investigating, prosecuting and litigating white-collar crimes, such as fraud, corruption, corporate crimes and breaches of the consumer laws.
Geoff has worked as a senior lawyer and legal manager in the Queensland Government and Commonwealth government agencies, including: 
Crime and Corruption Commission (CCC)
Australian Securities and Investments Commission (ASIC)
Office of Fair Trading
Crown Law
Geoff has managed and mentored many law young lawyers and can offer graduates and young lawyers insights into the many alternative career pathways that are available in the legal profession beyond the traditional private law firm route.