About the speaker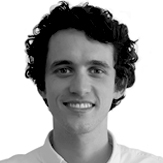 Finian Cullity is a senior lawyer at the Australian Government Solicitor specialising in competition law and complex regulatory disputes.  Finian regularly advises and acts for Commonwealth regulators in investigations and civil penalty proceedings in the Federal Court.
Previously, Finian worked as a competition lawyer at Ashurst representing private clients in a variety of industries in relation to merger clearances, investigations and litigation.
He graduated from The University of Queensland in 2015 with a Bachelor of Arts (Japanese and International Relations) and Bachelor of Laws (Hons I) before working as an Associate to Justice Martin in the Supreme Court of Queensland.
About The Witness Box
The Witness Box is an online series where UQ Law students interview noteworthy guests working in the profession. Released weekly and housed online 24/7, this series offers students, staff, alumni and professionals an opportunity to explore several organisations and specialties within the profession. Student interviewers also have the chance to establish a connection with their interviewees.
Whether you're staff, a student or the public, we're always looking for questions to ask in this series, so dive into the upcoming schedule below, and be sure to submit your questions online.
Plus, if you're a UQ Law student and want to delve deeper than each guest's area of expertise, the challenges their industry faces and the available career paths, register your interest to become a student interviewer today. You will no doubt develop your soft skills and create great connections.