Jordan English, stipendiary lecturer in law at St Hilda's College, Oxford
About the Speaker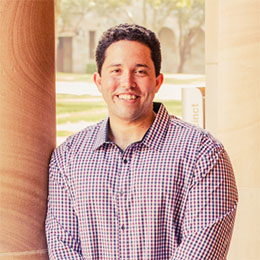 Jordan is a stipendiary lecturer in law at St Hilda's College, Oxford and a DPhil Candidate at Magdalen College, Oxford. He has previously held a stipendiary lectureship at Wadham College, in addition to non-stipendiary lectureships at various other colleges. 
Jordan's college teaching currently comprises contract and trusts. He has also taught land law and tort law. On the BCL/MJur Jordan teaches Commercial Remedies and Restitution of Unjust Enrichment. 
Jordan's DPhil research is on the discharge of contractual obligations. It is being supervised by Professor Birke Häcker. The thesis is concerned with the nature of, and justification for, the discharge of contractual obligations for reasons other than performance of the obligations. It seeks to answer questions such as: 
what justifies the discharge or 'termination' of contractual obligations following breach of a promissory condition (in the sense that that term is usually understood, viz. an essential term), or a sufficiently serious breach of an innominate term?
what is the nature of discharge or 'termination' in these cases, and how does it relate to other areas such as frustration and common mistake? and
what are the effects of discharge or 'termination', particularly in relation to the ability to claim damages for loss of bargain and restitution for failure of consideration?
In addition to his DPhil, Jordan researches on all areas of private law. He has published widely and is finalising (with a colleague) a book on the law of tracing to be published by Federation Press in mid-2021. 
Jordan is also a co-convenor of the Obligations Discussion Group and the General Editor of the Oxford University Commonwealth Law Journal. 
Jordan holds a Bachelor of Laws (Hons I, Medal) and a Bachelor of Commerce (Accounting) from the University of Queensland, and a Bachelor of Civil Law (Dist) from the University of Oxford. Before coming to Oxford he worked as a solicitor at an international law firm and as an Associate to Justice James Edelman at the High Court of Australia. He has taught corporations law at Australian National University, and also worked as a research assistant at the University of Queensland. 
About The Witness Box
The Witness Box is an online series where UQ Law students interview noteworthy guests working in the profession. Released weekly and housed online 24/7, this series offers students, staff, alumni and professionals an opportunity to explore several organisations and specialties within the profession. Student interviewers also have the chance to establish a connection with their interviewees.
Whether you're staff, a student or the public, we're always looking for questions to ask in this series, so dive into the upcoming schedule below, and be sure to submit your questions online.
Plus, if you're a UQ Law student and want to delve deeper than each guest's area of expertise, the challenges their industry faces and the available career paths, register your interest to become a student interviewer today. You will no doubt develop your soft skills and create great connections.