Navigating the path of career progression is the ultimate challenge for women who aspire to senior roles in the legal profession.
Join us for an invigorating discussion about this journey, with a panel of vibrant women who have successfully navigated their own pathways and now look to share their experience and advice with UQ students.
Women in Law is an annual event organised by the UQ Law School and generously sponsored and supported by Clayton Utz.
This is an in-person event. Limited tickets are available. Please arrive at 5:30pm for a 6pm start. Registrations are essential. 
About the speakers
Master of Ceremonies
Kathryn Pacey
Partner, Clayton Utz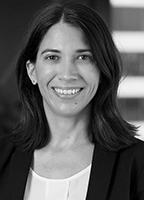 Kathryn Pacey is a partner in the environment and planning team at Clayton Utz.  Kathryn specialises in environmental assessment, major project approvals, incident management, environmental litigation and regulatory issues. Kathryn has advised on the most significant infrastructure projects delivered in Queensland in the last 15 years, including transport, water, energy and community infrastructure projects.
Kathryn also assists clients in responding to environmental incidents and compliance issues, including managing investigations and interfaces with the regulator.
Panellists
The Honourable Justice Soraya Ryan
Soraya Ryan is a Justice of the Supreme Court of Queensland. After working for a commercial law firm as a judge's associate and on a commission of inquiry, her Honour joined the Office of the Director of Public Prosecutions in 1991. Since this appointment, her Honour has specialised in criminal law.
In 1999, she left practice to take up a position at the University of Queensland as the course co-ordinator and lecturer in Evidence. She returned to practice in 2002 as in-house defence counsel at Legal Aid Queensland (LAQ).
In 2010, her Honour left LAQ to join the private bar, specialising in criminal defence at first instance and appellate level, with a particular interest in mental health defences – she was subsequently appointed Queen's Counsel in 2013 and to the Supreme Court in 2018.
Her Honour is a member of the South Pacific Region Education Committee of the Bar Association of Queensland and has travelled to Papua New Guinea to deliver legal training.
She is also a member of the Bar Practice Course Management Committee and has been one of the authors of Carter's Criminal Law of Queensland.
Loan Chow
Director, YHC Lawyers
Loan Chow is the Director of Wills and Estates at YHC Lawyers. She graduated UQ with a Bachelor of Laws (Hons)/Bachelor of Psychology. What was an unlikely combination at the time, has proven to be highly valuable in compassionately helping families navigate the law in sensitive circumstances.
YHC Lawyers was previously a multi-disciplinary practice with practices in property, commercial and wills and estates; and through Loan's success and change management, the firm now solely focuses on wills and estates.
Loan's passion in providing fixed fee estate planning services has allowed her to work closely with the clients of banks, industry super funds and financial advice companies. 
Loan was recognised in the Doyles Guide as a Recommended Lawyer for Wills and Estates in Queensland in 2019 and 2020.
Francesca Bartlett
Associate Professor, UQ Law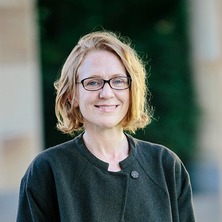 Francesca Bartlett joined the School of Law in 2006 and lectures in The Legal Profession and Contract Law. She is a Fellow of the Centre for Public, Comparative and International Law. She researches in the area of lawyers' ethics and professional responsibility, access to justice, regulation of lawyers, feminist jurisprudence and gender and judging.
Francesca is undertaking a number of projects relating to lawyers working across Asia, and how technology impacts upon access to justice and ethics in the legal profession.  
She is a member of the Queensland Law Society Ethics Committee, the Australian Pro Bono Research Committee and the Secretary of the International Association of Legal Ethics. She regularly provides academic assistance to the Queensland Law Society's Practice Management Course.
Karen Trainor
Partner, Clayton Utz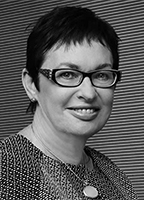 Karen Trainor has worked in the environmental and planning law field for the past 20 years, and her expertise in this field has been recognised by her inclusion in Chambers Global, World's Leading Lawyers for Business.
She is well regarded as a trusted adviser to many public and private sector entities on their corporate environmental compliance, in strategic management of environment and planning development approvals and the Environmental Impact Statement (EIS) process for major infrastructure. Her client base includes energy, mining, manufacturing and government entities.

With an in-depth understanding of the approval processes, both at the State and Commonwealth level, Karen provides advice to many public and private companies on infrastructure projects, master planned communities, major projects, corporate compliance and strategic management of environmental issues.
For any enquires please contact lawlife@uq.edu.au.
Sponsored and supported by Clayton Utz

Venue
Clayton Utz Level 28, Riparian Plaza 71 Eagle Street Brisbane.