Arthur (Artie) Abal, Impact Sourcing and Crowd Diversity at Appen
The Witness Box - Artie Abal from UQ Law on Youtube.
About the speaker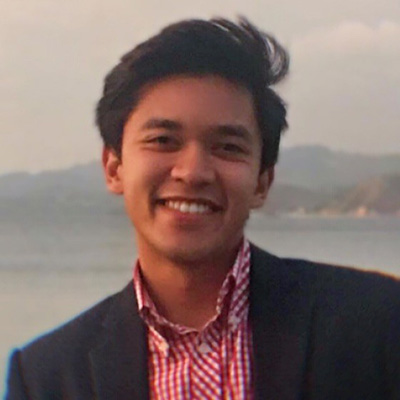 Arthur (Artie) Abal (he/him) leads Impact Sourcing and Crowd Diversity at Appen, one of the world's leading producers of data used for the development of machine learning and artificial intelligence.
After starting at a large commercial law firm immediately out of UQ, Artie learned that private practice was not for him and made a quick exit. He moved to Timor-Leste to serve as the Legal and Policy Advisor to then Prime Minister, H.E. Kay Rala Xanana Gusmão, where he had the privilege of contributing to state-building for one of the world's newest nations. Artie was responsible for setting up Timor-Leste's Maritime Boundary Office and supporting international negotiations to resolve the Timor Sea Dispute. 
While in Timor-Leste, Artie saw firsthand how multinational corporations could have far-reaching effects on people in developing countries. Inspired to explore the private sector's role in driving positive global change, Artie left Timor-Leste to pursue further studies at Harvard and MIT, where he received a Master in Public Policy and a Graduate Certificate in Sustainability Management.
Since then, Artie's career in corporate social impact has taken him all around the world, from Sub-Saharan Africa, where he developed policy structures to attract private investment in the electricity sector, to Colombia, where he led a social and environmental impact evaluation with coffee farmers.  
Artie is currently exploring how to harness AI, blockchain, and the future of digital work to build a more equitable and inclusive global society. Artie is the co-founder of Corsali Intelligence, a social enterprise that makes digital work accessible to unemployed youth in developing countries through a simple smartphone app.  At Appen, Artie contributes to ethical AI by overseeing social impact programs for Appen's global crowd of over 1 million people living in more than 170 countries, covering over 235 languages, and working from over 70,000 locations.
Artie is a proud Australian of colour, indigenous to the Southern Philippines. He recognises, honours, and respects the rights of all indigenous and colonised peoples of the world.
About The Witness Box
The Witness Box is an online series where UQ Law students interview noteworthy guests working in the profession. Released weekly and housed online 24/7, this series offers students, staff, alumni and professionals an opportunity to explore several organisations and specialties within the profession. Student interviewers also have the chance to establish a connection with their interviewees.
Whether you're staff, a student or the public, we're always looking for questions to ask in this series, so dive into the upcoming schedule below, and be sure to submit your questions online.
Plus, if you're a UQ Law student and want to delve deeper than each guest's area of expertise, the challenges their industry faces and the available career paths, register your interest to become a student interviewer today. You will no doubt develop your soft skills and create great connections.